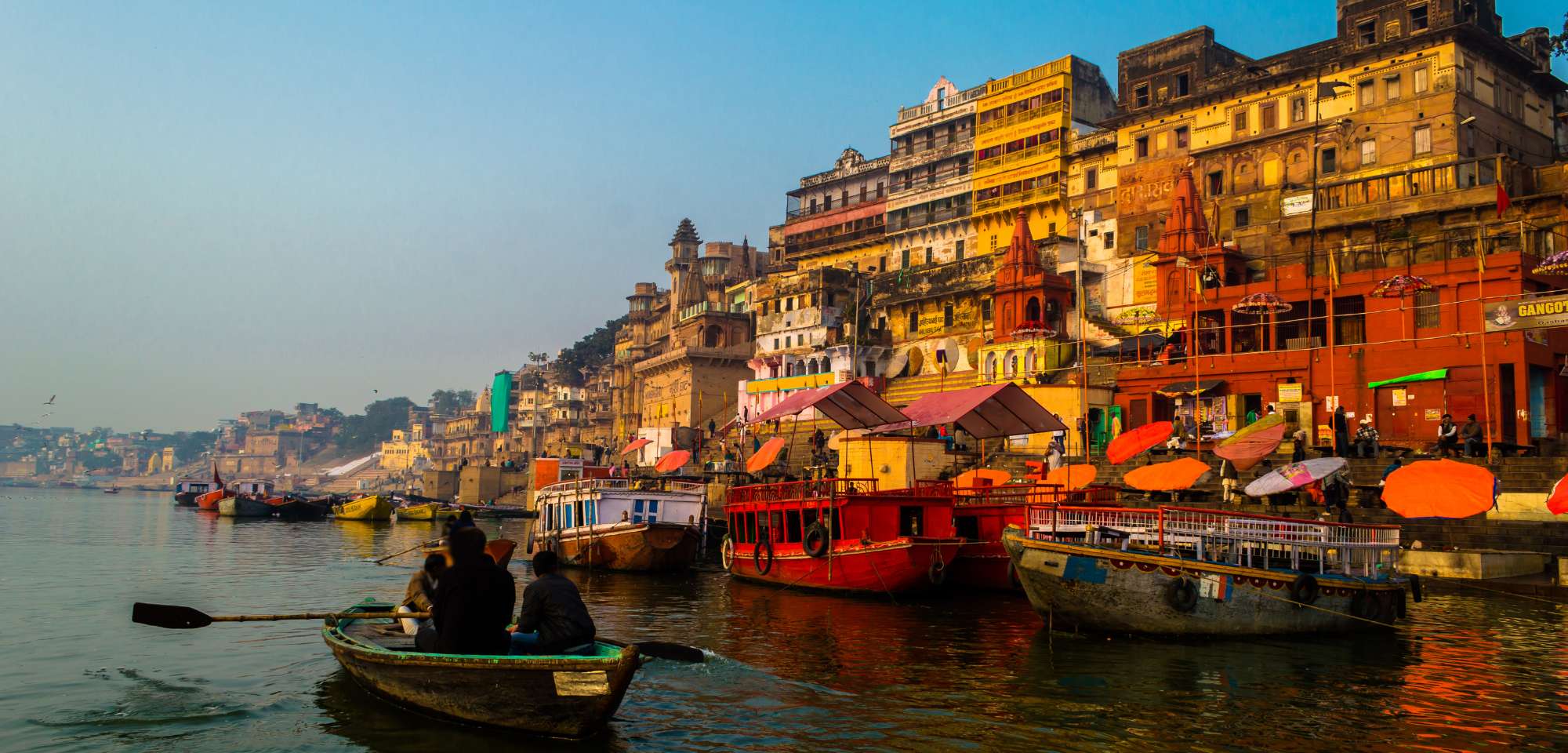 India Visa Guide: Essential Information
India can't be avoided. This enormous subcontinent enchants millions of tourists each year with its rich assortment of festivals, cultures, colors, and cuisines.
If you're reading our India Visa Guide, you're probably planning a trip to India and have a list of sites you'd like to see. However, nothing can prepare you for the incredible experience of Indian culture.

This guide will address one subject at a time. First, we'll discuss the entry criteria for India as well as everything you need to know about the India Visa. Then, we will examine some of the unique parts of Indian culture that you may anticipate encountering when traveling to India.

This India Visa Guide will take you on a trip without leaving the comfort of your own home.

What are the many kinds of Indian Visas?
There are paper visas and electronic visas for entering India. The paper visas are intended for lengthy journeys. It is the most acceptable option for individuals who fell so deeply in love with India that they opted to work or study there. If you fall under this category, you can only obtain a paper visa from the embassy.
However, there are five sorts of India Electronic Visas available for people wishing to visit India for the first, second, or fifth time. India is a land that merits repeated visits. This visa will be the subject of this guide. Electronic tickets are intended for short journeys for leisure, business, or medical grounds and are a fantastic way to discover India. They are entirely processed online from the convenience of your home.
These are the electronic visas:
Tourist eVisa
Business eVisa
Medical eVisa
Medical Attendant eVisa
Emergency X Misc eVisa
Depending on the visa, the validity of these visas ranges from 60 to 180 days and is available to tourists from specific countries.
India Visa Guide: Please refer to our comprehensive guide for further information on these visas.
How do you apply for a visa for India?
This India Visa Guide will explain how you may apply for an India visa from home.
It would help if you first acquired all of your necessities. Your passport and a picture with a white backdrop will be required for every visa application. For the tourist visa, only these two prerequisites are necessary.
Additional criteria are dependent on the visa you seek to get. If you are traveling for medical reasons, you will need a letter from the hospital providing the treatment. For the ticket to be accepted, they must include the exact personal information on the passport in the letter. This is a criterion for obtaining a medical visa.
If you're going for business and applying for a business visa, you'll need to present a letter of invitation from a firm established in India, along with the company's name and contact information. Alternately, you may provide a scanned image of your business card.
Once you have gathered all the necessary materials, you will begin the application process by filling out a form. There, you will be required to provide your personal information and travel details. Visa processing typically takes four to five days. However, it is normal for tourists to acquire their visas within 24 hours. Once it is ready, it may be downloaded from the website.
The visa must be produced at the border upon arrival; thus, you should have both a paper copy and a digital copy on hand if the authorities require it. Before boarding your flight, ensure that your visa reads "GRANTED," as entering India without a valid passport is quite troublesome.
India Visa Guide: Learn more about the India visa application procedure here.
How can you check the status of your India visa?
When applying for a visa, it's tempting to let fear take over. However, travelers want things to occur promptly. Therefore they frequently check the status of their application to ensure that it is being processed.
In this India Visa Guide, we will explain how easy it is to check the status of your India visa.
After submitting your application, you will receive an application ID in your email inbox. It consists of 16 characters. You'll need this number to check your visa status, so jot it down.
Go to the India Visa Government website, input the application ID and passport number, and affirm that you are not a robot.
After logging in, you will be able to view the status of your application. If you see that nothing is happening, do not lose hope. Occasionally, it takes a few days to prepare. Even though visitors usually receive their visas within 24 hours after applying, the typical processing period is up to 5 days.
Checking the status of your India visa is crucial, as it allows you to make the necessary preparations. If your application is denied, you can postpone your trip and investigate the grounds for denial.
The most prevalent causes are an applicant's error on the application form or hazy scans of the required papers. Check that both the application form and the scans are accurate if your application is denied. And if you decide to reapply for an Indian visa, double-check that all the information you supplied is accurate before pressing the submit button. This essential step will help you save time and money.
Now that your application has been properly completed, you may devote your time to travel planning and packing.
India Visa Guide: Learn how to check the status of your India visa here.
Which nations are visa-free with India?
Each nation has its unique visa requirements, often many, although there are exceptions. This India Visa Guide will discuss the visa exemptions applicable to India.
Bhutanese, Maldivian, and Nepalese nationals are free from the visa requirement. They may enter the nation visa-free for 90 days if they are not going from mainland China.
India also exempts tourists from obtaining a visa with a Person of Indian Origin Card. These tourists must originate from the following nations:
Afghanistan
Bangladesh
Bhutan
China
Nepal
Pakistan
Sri Lanka
Visitors may also choose to obtain a Person of Indian Origin card as an alternative to an electronic visa. Those who have held an Indian passport in the past, are married to an Indian national or have Indian parents, grandparents, or great-grandparents can apply for a PIO (Person of Indian Origin) card and bypass the visa application procedure.
Nevertheless, this invitation is not given to any nationality. Visitors who desire to apply for the Person of Origin Card can determine if their ethnicity qualifies on the official website.
As long as they are not of Bangladeshi or Pakistani descent, Japanese and South Korean nationals can acquire a visa upon arrival to remain for up to 30 days without requesting access in advance.
India Visa Guide: Learn more about the nations that do not require a visa to enter India.
What distinguishes a visa upon arrival from an eVisa?
This India Visa Guide would be incomplete without discussing visas upon arrival.
Visas upon arrival do not require processing before traveling, unlike paper and electronic access. Only a valid passport is required upon arrival, and the ticket will be instantly stamped on the visitor's visa. At the border, they will be required to answer questions about the purpose of their journey and provide evidence that they can sustain themselves throughout their stay. Upon completion of this brief interview, the visa will be stamped.
Only Japanese and South Korean nationals can apply for an India visa upon arrival, provided they do not have Bangladeshi or Pakistani ancestry.
The 30-day visa upon arrival is valid for tourism purposes.
India Visa Guide: Find further information on the India Visa on arrival here.
How much is the visa fee?
Visa costs vary depending on the type of visa required.
In the case of Indian visas, the electronic tourist visa is free so long as it is processed immediately on the government website. However, if you engage a professional visa provider, the total cost will include their service charge. Depending on your service, they might range from $45 to $300. However, it would offer advantages like having them verify your application for errors before processing it and having customer service representatives accessible to answer all your inquiries.
In contrast, the Business eVisa and the Medical eVisa cost $82 if you apply directly through the government website. In addition, if you utilize a professional visa service, you will additionally be required to pay their service cost.
The India visa fee is not contingent on the approval of the travel authorization. However, if your visa is denied and you wish to restart the application procedure, you must pay the government fee again.
Your visa is non-transferable, non-refundable, and non-extendable.
India Visa Guide: Here, you may learn more about the costs of your India visa.
Where are the embassies of India?
Embassies are often located in the nation's capital or most significant city. For example, there is an Indian embassy in the following countries:
| | | | |
| --- | --- | --- | --- |
| | | | |
| A-C | D-K | L-Sa | Se-Y |
| Afghanistan | Democratic Republic of Congo | Laos | Senegal |
| Algeria | Denmark | Lebanon | Serbia |
| Angola | Ecuador | Libya | Slovakia |
| Argentina | Egypt | Madagascar | South Korea |
| Armenia | Ethiopia | Mexico | Spain |
| Austria | Finland | Mongolia | Sudan |
| Azerbaijan | France | Morocco | Suriname |
| Bahrain | Germany | Myanmar | Sweden |
| Belarus | Greece | Nepal | Switzerland |
| Belgium | Hungary | Netherlands | Syria |
| Bosnia and Herzegovina | Indonesia | North Korea | Tajikistan |
| Brazil | Iran | Norway | Thailand |
| Bulgaria | Iraq | Oman | Tunisia |
| Burkina Faso | Ireland | Panama | Turkey |
| Cambodia | Israel | Peru | Turkmenistan |
| Chile | Italy | Philippines | Ukraine |
| China | Ivory Coast | Poland | United Arab Emirates |
| Colombia | Japan | Portugal | United States |
| Costa Rica | Jordan | Qatar | Uzbekistan |
| Croatia | Kazakhstan | Romania | Venezuela |
| Cuba | Kuwait | Russia | Vietnam |
| Czech Republic | Kyrgyzstan | Saudi Arabia | Yemen |
| | | | |

If you are planning a brief vacation to India and want an electronic visa, you will not be required to visit the embassy. However, you can contact them by telephone or email if you have any questions.
India Visa Guide: Click here for a comprehensive list of cities where Indian embassies are located.
How long does it take to receive an India visa?
Electronic visa applications are straightforward to complete. Once a traveler possesses all necessary documents, the form may be completed in minutes.
Visitors can apply for a business or medical visa four months before their scheduled visit. The application for a tourist visa can be submitted up to 30 days before arrival in India. If you obtain a 30-day single-entry tourist visa, its validity will begin on the day of your arrival in India. The validity period for multiple-entry tickets is one year. The validity period for business and tourist visas is one year, whereas medical visas are valid for sixty days. The validity period will begin on the day of issuance.
In any event, travelers must submit their applications at least four working days before departure to allow for processing. The standard processing period is four days, although many applicants acquire their visas within 24 hours.
It is not necessary to visit an embassy or consulate. You will receive your electronic visa in your mailbox.
India Visa Guide: Learn more about the time required to obtain an India visa here.
Can you renew your visa for India?
Of course, you can.
When your visa expires, and you are back in your home country, you can process a new electronic visa in the same manner as before.
It is not feasible to extend your visa while still in India. The Indian government expressly notes that access cannot be opened on its website. Once your current visa has expired, you will be required to leave the country and apply for a new one.
Depending on the type of visa obtained, the validity period varies. Depending on the purpose of your travel, we recommend that you receive a multiple-entry, a one-year or five-year tourist, or a business visa if you want to stay in India for a prolonged period. Thus, you will be allowed to temporarily leave the country and rejoin with the same access. However, keep in mind that you must leave the country before the expiration of your visa, regardless of how long you have been there.
The sole exemption is the visa for business travel. Registering at a foreign registration office (FRRO/FRO) can allow you to prolong your business-related stay if you entered the country with a visa and need to remain longer. You must justify the extension and demonstrate that you can support yourself during the additional period.
The good news is that obtaining an electronic visa is so straightforward that you may renew it whenever you choose to return to India.
India Visa Guide: Here, you can learn more about visa renewal.
What can you anticipate on your vacation to India?
Now that we& amp;#039; ve covered the specifics of your visa in this India Visa Guide, we can discuss what you may expect from your trip to India.
You already know that India is an incredible location. There is so much to see and see but insufficient time. However, our India Visa Guide will provide you with a preview of the splendor that awaits you on your next trip to India.
Colorful festivals
India has a festival-filled culture throughout the year. By engaging in these, one may experience India as it truly is. Appreciate the excellent food, discover Indian traditions, and honor Indian family values. Below are descriptions of some of the most popular Indian celebrations.

DIWALI
This event, held between October and November, is focused on families. Even though the celebration occurs on a set date, preparations begin well in advance.
This event is well-known worldwide due to the candles and oil lamps that play a central role in the celebration. In addition, to commemorate the final victory of good over evil, countless rows of lanterns are lit at home and on the streets.
HOLI
It is often known as the festival of colors and is celebrated in India and worldwide. This celebration is well-known for its usage of gulal, a multicolored powder that is flung throughout the festivities. This is another celebration commemorating the triumph of good over evil, with the bonfires symbolizing the burning and destruction of the demon Holika by Lord Vishnu. For a good reason, this is one of the most popular festivals among tourists. It is easygoing and enjoyable.
GANESH FESTIVAL
This fantastic celebration commemorates the birth of the renowned Hindu deity with an elephant's head, Ganesha. It lasts for eleven days, during which you may witness large, ornate sculptures of Lord Ganesha adorning homes, public podiums, and roadways that have been exquisitely decked. The statues are venerated daily during the festivities. They paraded around the streets on the last day while singing and dancing.
Diverse culture
India is extraordinarily diversified. It includes all of the world's leading faiths and several smaller religious groupings. However, Indians are pretty sensitive when it comes to religion. Thus all tourists should be considerate and courteous, even if they do not comprehend the faiths.
Another significant observation you will make on your journey is that Indians vary greatly based on the region of the country you visit. There are 22 official languages in India, which is a fascinating facet of this variety. When visiting India, it is crucial not to make preconceptions. And if you are unsure about how to proceed, politely inquire. Locals are exceedingly hospitable and eager to be of assistance.
Delicious cuisine
Each Indian state has its cuisine, which is one of the factors that makes the Indian subcontinent so appealing. You can eat at both upscale restaurants and small food markets without being dissatisfied. However, the finest cuisine you will ever consume is homemade. If an Indian family invites you to supper, you will get the ultimate honor. This is the ideal way to sample the local food. Remember to bring a present for the host, since this is always required of guests, and please remove your shoes before entering the home. Unless you are left-handed, you should also remember that Indian cuisine is often eaten with the hands. The left hand is deemed impure and should not be used for giving or receiving. If you are left-handed, you should request a spoon.
In summation
India is a wealthy and diversified nation, but it is also considerably different from the West, especially if you are going from the West. This India Visa Guide was created to aid tourists in navigating the visa procedure and the trip experience.
In addition to the well-known mystique of its culture, India's singularity is a significant draw for tourists. Traveling there may be a highly thrilling journey filled with many great moments.
We hope you find this India Visa Guide helpful and that your future trip to India is enjoyable.