Applying for India Visa? Are you worried on document preparation, online application, fake India Visa website?
Looking for a hassle-free India Visa, we at IVC SERVICES take immense care to process your application online and getting India Visa in a quick manner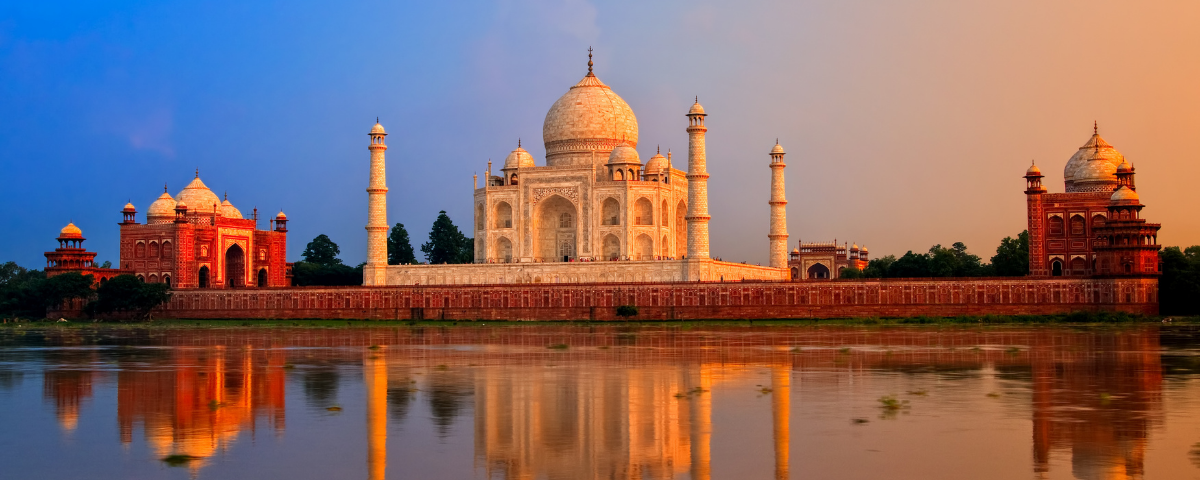 Documents Required:
Photograph in white background – Scanned

Coloured Scanned Copy of passport
IVC has successfully processed 20,000+ INDIA Visa applications and have the highest visa approval percentage
ELIGIBILITY TO APPLY INDIA VISA
Each traveller irrespective of age should possess valid International passport

International Passport holder travelling to India must possess a valid International passport with at least 6 months validity from the date of arrival in India.

Purpose of Travel to India should have sole objective of-

Tourism – recreation, sightseeing, casual visit to meet friends or relatives,

Business – Casual business visits, meetings

Medical – Short term Medical treatment

Traveller should have valid return ticket or valid onward journey with sufficient funds to spend for the period of stay in India.

Travellers holding International Travel Document, Laissez-passer travel document holders, Individuals endorsed on Parents/Spouse passport, Pakistan National Passport/Pakistan Origin are requested to apply for Regular at the Indian Missions at your Home Country or Country of Residence

Diplomatic / Official Passport Holders are requested to approach the Indian Mission.
Applicant with following nationalities are eligible to apply for E- India Visa.
Albania, Andorra, Angola, Anguilla, Antigua & Barbuda, Argentina, Armenia, Aruba, Australia, Austria, Azerbaijan
Bahamas, Barbados, Belgium, Belize, Bolivia, Bosnia & Herzegovina, Botswana, Brazil, Brunei, Bulgaria, Burundi
Cambodia, Cameron Union Republic, Canada, Cape Verde, Cayman Island, Chile, China, China- SAR Hongkong, China- SAR Macau, Colombia, Comoros, Cook Islands, Costa Rica, Cote d'lvoire, Croatia, Cuba, Cyprus, Czech Republic
Denmark, Djibouti, Dominica, Dominican Republic
East Timor, Ecuador, El Salvador, Eritrea, Estonia
Fiji, Finland, France
Gabon, Gambia, Georgia, Germany, Ghana, Greece, Grenada, Guatemala, Guinea, Guyana
Haiti, Honduras, Hungary
Iceland, Indonesia, Ireland, Israel, Italy
Jamaica, Japan, Jordan
Kazakhstan, Kenya, Kiribati
Laos, Latvia, Lesotho, Liberia, Liechtenstein, Lithuania, Luxembourg
Madagascar, Malawi, Malaysia, Mali, Malta, Marshall Islands, Mauritius, Mexico, Micronesia, Moldova, Monaco, Mongolia, Montenegro, Montserrat, Mozambique, Myanmar
Namibia, Nauru, Netherlands, New Zealand, Nicaragua, Niger Republic, Niue Island, Norway
Oman
Palau, Palestine, Panama, Papua New Guinea, Paraguay, Peru, Philippines, Poland, Portugal
Republic of Korea, Republic of Macedonia, Romania, Russia, Rwanda
Saint Christopher and Nevis, Saint Lucia, Saint Vincent & the Grenadines, Samoa, San Marino, Senegal, Serbia, Seychelles, Sierra Leone, Singapore, Slovakia, Slovenia, Solomon Islands, South Africa, Spain, Sri Lanka, Suriname, Swaziland, Sweden, Switzerland
Taiwan, Tajikistan, Tanzania, Thailand, Tonga, Trinidad & Tobago, Turks & Caicos Island, Tuvalu
UAE, Uganda, Ukraine, United Kingdom, Uruguay, USA, Uzbekistan
Vanuatu, Vatican City-Holy See, Venezuela, Vietnam,
Zambia and Zimbabwe
WHERE CAN YOU ENTER AND EXIT
India Visa allows your Arrival into the country at the below International Airports and Sea ports.
AIRPORTS COVERED

Ahmedabad, Amritsar, Bagdogra, Bengaluru, Calicut, Chennai, Chandigarh, Cochin, Coimbatore, Delhi, Gaya, Goa, Guwahati, Hyderabad, Jaipur, Kolkata, Lucknow, Mangalore, Mumbai, Nagpur, Pune, Tiruchirappalli, Trivandrum, Varanasi & Vishakhapatnam
Sea ports

Cochin, Goa, Mangalore, Mumbai, Chennai
Departure from India can be made from any of the authorized Immigration Check Posts (ICPs) in India
KNOW YOUR VISA TYPE


TOURISM
Purpose of Visit can be recreation, sight-seeing, visiting friends or relatives. Visa duration permitted is One Year Multiple entry from the date of issue
DOCUMENTS REQUIRED
Clear scan copy of Passport Bio-page in colour

Clear Scan of Latest Photograph in white background


BUSINESS
Purpose of Visit can be casual and short-term business meetings. Visa duration permitted is One Year Multiple entry from the date of issue.
DOCUMENTS REQUIRED
Clear scan copy of Passport Bio-page in colour

Clear Scan of Latest Photograph in white background
Clear Scan Copy of Business Card of Self


MEDICAL
Purpose of Visit can be short term medical treatment. Visa duration permitted is 60 days Triple entry from the date of arrival in India.

DOCUMENTS REQUIRED
Clear scan copy of Passport Bio-page in colour

Clear Scan of Latest Photograph in white background

Clear Scan Copy of Hospital on Letter Head