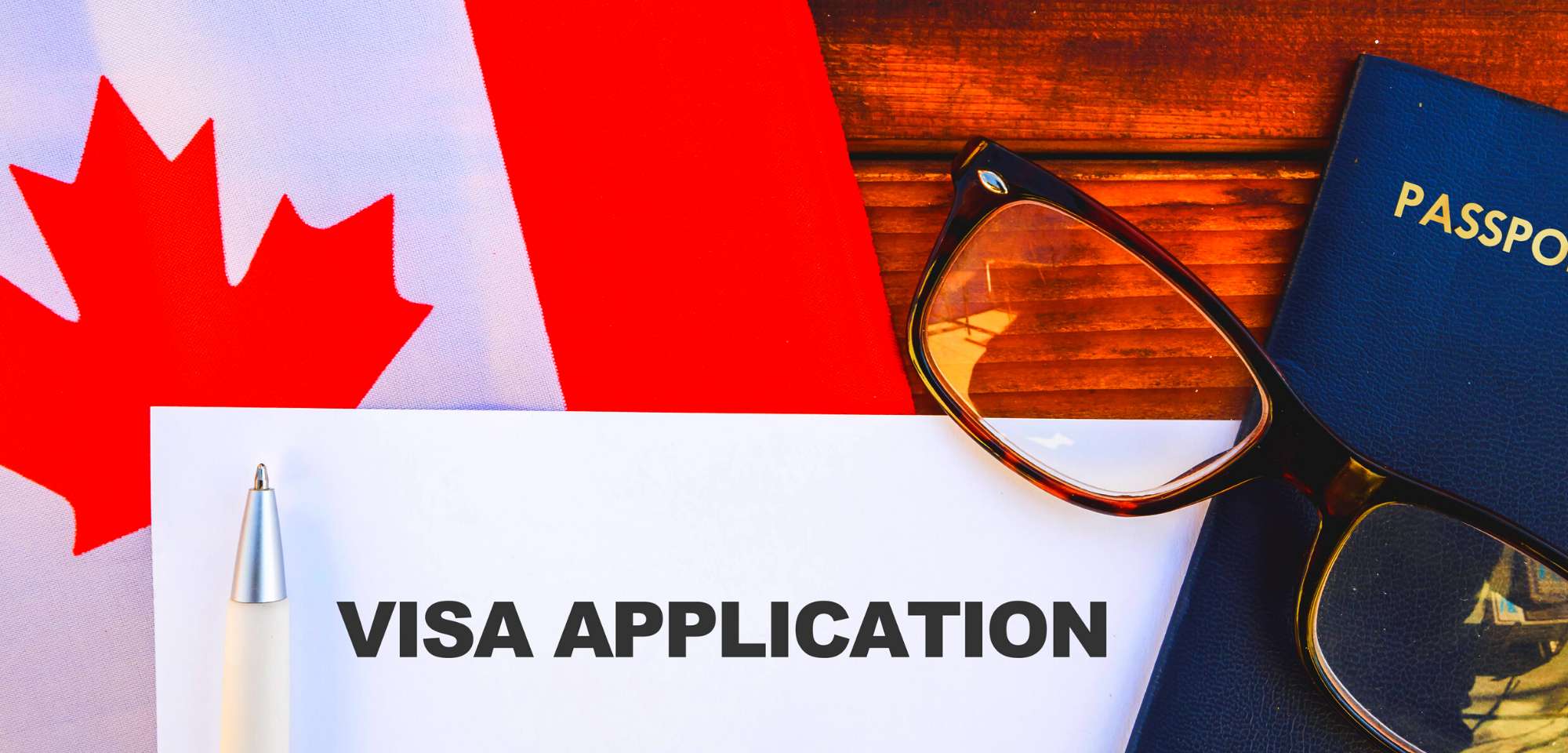 IVC Services was established in 2013, and it has since delighted international tourists. It did this by delivering the most straightforward visa application processes available online. Everyone is aware that the visa application procedure is tedious. It typically takes a long time and is confusing—however, not the one created by IVC Services. The Canada ETA (Electronic Travel Authorization) application process is identical. Once you begin, you can complete the application in around 20 minutes. In the odd event that you require assistance, IVC Services is available 24/7, for free.
We will walk you through several necessary processes to help you comprehend the Canada ETA application procedure. Rest assured that none of the steps are complicated.

Apply Now for Canada Visa Online
FIRST STEP: ASSEMBLE EVERYTHING REQUIRED
To make the Canada ETA application procedure more straightforward, we recommend that you first ensure everything you need, including the necessary documentation. Compliance with the criteria is a crucial phase in the process. Here is a list of items you must provide before filling out the application form:
Valid passport - All applicants for an ETA must possess a valid passport for at least another six months from entry into Canada. In addition, remember that an expired passport indicates an expired ETA, and a new passport suggests a new ETA. For this reason, your passport is an essential travel document that you must maintain and possess in advance.
Payment method - for the same reason as earlier, you must have an online payment method. IVC Services allows several ways. In addition to credit and debit cards, PayPal, Alipay, and WeChat are also accepted.
Two: Complete the application form
You will like our application form. It is brief and contains no terminology likely to cause misunderstanding. For your convenience, the condition is divided into three straightforward steps. Stage one requests personal information such as your name, address, passport information, trip details, etc. This section should take no longer than 5 minutes to complete. You must also specify a processing period, so we know how quickly you require your Canada ETA. Just remember that your decision influences the price of our services. Following are your options:
Standard processing - if the circumstances permit, you can choose the slowest and least expensive alternative. By selecting Standard, you accept that your application will be completed within one business day. This option is priced at $19.50.
In the second phase, you must make the payment and edit the information on the form. Errors of any sort can render your Canadian ETA incorrect. Therefore we recommend that you double-check the form before proceeding.
The final step involves uploading the needed documentation. For instance, you must provide a scan of the information page. If more paperwork is required, we will notify you.
THIRD STEP: SUBMISSION OF THE CANADA ETA APPLICATION
Once you have completed all steps, you may click the submit button. Your job is complete, and IVC Services will handle the rest. Wait for the Canada ETA to become available within the timeframe you specify.
The application process for the Canada ETA cannot be made any more straightforward. There is no need to visit an embassy or use the Canadian government website. Instead, utilize IVC Services to get an Electronic Travel Authorization for your trip to Canada. Our objective is to make your life easier, and we are confident that we will do this. IVC Services will provide you with a great experience.
Yixi (Sophia) Li co-wrote this article. Since 2016, she has worked as a licensed immigration consultant (RCIC) for an immigration law business. She is also an Ontario-licensed paralegal and a public notary. She possesses a Master of Laws. She established Mainstay Immigration Law Firm and Yixi Li Legal Firm in 2018.