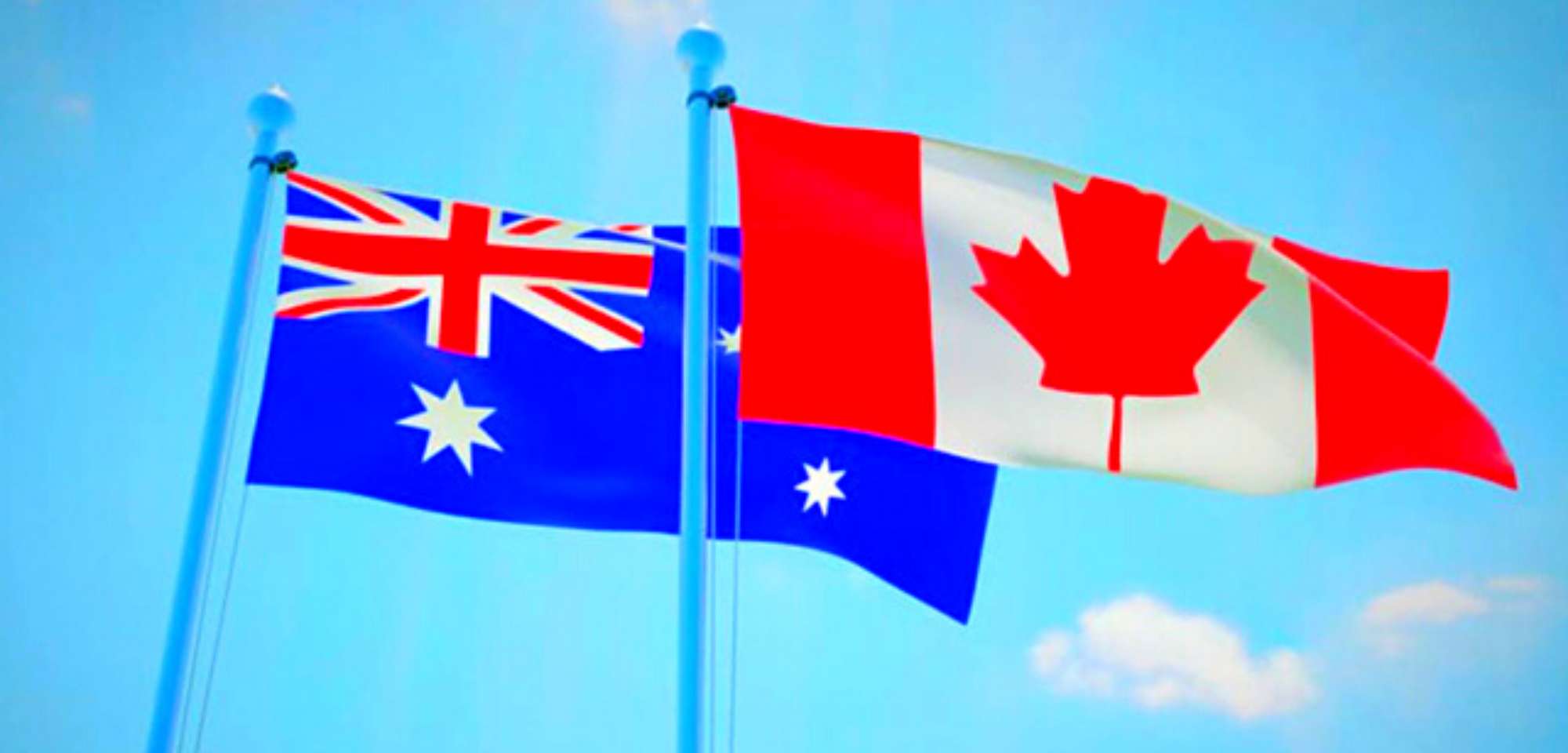 Australia's vast outback is one of the gorgeous locations on earth. However, you'll likely wish to go to other countries to explore new and distinctive sights.
Canada is a popular travel destination for Australians due to its contrasting climates and seasons and breathtaking scenery. English is commonly spoken among Canadians and Australians, facilitating travel. However, ensuring that you have all the required international paperwork to enter the country might be more difficult. Learn how IVC Services simplifies travel by reading on.
To make the most of your vacation to Canada, we recommend choosing an established online visa processing service, such as IVC Services, to take you through the visa application procedure.
FAQ
DO I NEED A VISA TO TRAVEL TO CANADA FROM AUSTRALIA?
Australian nationals are not needed to produce a travel visa when entering Canada, unlike many other countries. However, starting on March 15, 2016, Australians entering the country need an eTA (Travel Authorization).
Here, Australian people can review the eTA requirements. The sole exception to the eTA requirement for Australians is if they already possess a valid visa; in this instance, the passport must be produced upon arrival in Canada.
Note that the eTA does not permit permanent immigration, just quick visits.
HOW DO I APPLY FOR A CANADIAN ETA?
Using a service such as IVC Services makes the eTA application procedure relatively straightforward. Your Australian passport and a few more pieces of information are all you need to initiate travel preparations. First, complete the simple online application form, make your payment, and submit your application. IVC Services will then expedite your application to the Canadian Embassy, and upon acceptance, you will get an email with your eTA.
WHAT IS THE COST OF A CANADIAN ETA?
The overall price varies entirely on the internet processing provider you choose. Standard Processing is priced at USD 22.30 for Australian nationals applying through IVC Services. You will pay online using a valid debit or credit card at the time of application.
HOW SECURE IS THE ETA APPLICATION PROCESS?
When applying online, there is always a slight risk involved. However, if you apply using IVC Services, you can be confident that the most extraordinary possible protection levels safeguard your information.
We devote significant resources to preserving the confidentiality and security of your information and user account data, allowing you to apply with total confidence and peace of mind. When you are as well-prepared as possible to leave Australia, traveling is much more fun.
If you have any further inquiries, please call our hotline, handled by immigration specialists. Although IVC Services does not supply immigration visas, our experience is ready to facilitate your trip planning.
WHEN BE WILL MY ETA PROVIDED?
Moreover, this depends on the service you are utilizing. With IVC Services, you will obtain your eTA in a relatively short timeframe. After applying for your Canadian eTA, you will get an email from IVC Services with your officially authorized paperwork within one business day.
If you're already at the airport and forgot to apply for a visa before your trip, you may acquire your approved Canadian eTA from IVC Services within 30 minutes for a cost. This is ideal if you forgot to apply for a visa beforehand.
Before embarking on a journey to Canada, ensure that you have complied with all international documentation requirements. Always obtain your eTA with IVC Services to guarantee you have the appropriate travel authorization.
Yixi (Sophia) Li co-wrote this article. Since 2016, she has worked as a licensed immigration consultant (RCIC) for an immigration law business. She is also an Ontario-licensed paralegal and a public notary. She possesses a Master of Laws. She established Mainstay Immigration Law Firm and Yixi Li Legal Firm in 2018.