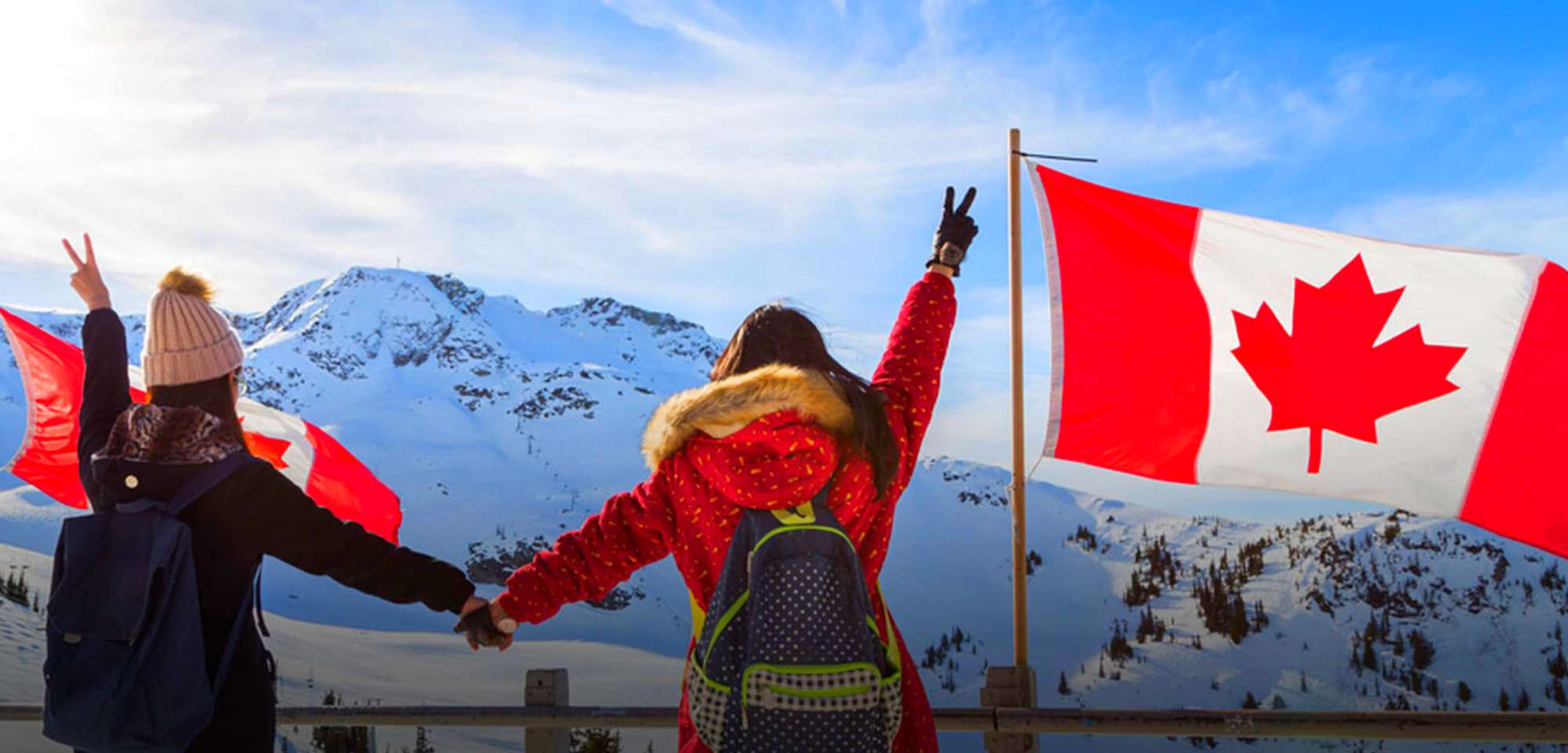 Before March 15, 2016, Irish nationals could travel to Canada without a visa. However, citizens from most nations are now required to get an electronic Travel Authorization (eTA) before arrival. Fortunately, the eTA allows multiple entries into Canada, is valid for five years or until the passport's expiration, and may be paid online.
Ireland is replete with natural and cultural wonders. However, you'll likely want to go to other countries to enjoy their distinctive attractions. For example, a vacation in Canada is appealing for various reasons, including the country's breathtaking natural beauty, radically changing seasons, and dynamic cities with worldwide arts and cultural scenes. The following section will learn how IVC Services, a reputable visa provider, simplifies the Canada visa application procedure for Irish nationals.
FAQ
DO IRISH PASSPORT HOLDERS NEED A VISA TO GO TO CANADA?
Before entering Canada, passport holders from Ireland must get an eTA.
HOW LONG CAN IRISH CITIZENS STAY IN CANADA?
Citizens of Ireland may stay in Canada for up to 180 days Per Entry; however, the eTA permits repeated entries within five years of issuance or until the passport expires.
CANADA VISA FEES AND COSTS FOR IRISH CITIZENS
The cost of a Canada visa is USD 22.30. It begins valid on the date of application and stays suitable for five years or until the passport expires, whichever occurs first.
CANADA VISA REQUIREMENTS FOR IRISH CITIZENS
Irish people must have a valid passport for at least six months beyond the duration of their vacation. To acquire an ETA via the Canadian government's website, you'll also need a credit card, and further documents may be necessary in some cases.
HOW LONG DOES IT TAKE FOR IRISH CITIZENS TO GET A CANADA VISA?
Citizens of Ireland often receive their eTA within minutes if they have accurately filled out their applications. However, it may take up to three business days if extra documentation is necessary. Alternatively, IVC Services can review and complete your application within thirty minutes. So why not simplify a portion of your vacation?
CANADA VISA APPLICATION FOR IRISH CITIZENS
You may obtain the Canada visa application form on the website of the Canadian government, or you can apply online at IVC Services to streamline the application procedure.
HOW TO OBTAIN A CANADA VISA
You may apply for a Canada visa by visiting the Canadian government's website, filling out the online application form, and entering your credit card information. However, you should apply in advance since the processing time can take three days. You may apply for a Canada visa with IVC Services if you'd want to limit the chance of error and fill out a simplified application form that is verified and completed within 30 minutes. Remember that you may be denied boarding if you cannot provide proof of an authorized eTA.
WHAT is IEC, and does IVC SERVICES provide it?
Have you ever wished you could work in Canada? Perhaps you envision yourself working behind a counter, at an international summer camp, or a resort as a server. Maybe you are looking for your ideal career. IEC (International Experience Canada) grants employment licenses to young people from all over the world so that they may travel and work in Canada. You must create a profile, get an invitation to apply, and submit a work permit application to the IEC to register.
IVC Services does not, however, offer IEC services.
Visit the official Canadian government website for IEC for further information and see whether Irish citizens are eligible.
The site contains a handy job posting guide to assist you in finding the ideal position and making the most of your IEC working holiday.
CONCLUSION
Most Irish passport holders may acquire a valid visa for entrance into Canada relatively quickly, although the eTA is still required before arrival. Your access will allow you to enter Canada several times within five years of issuance or until your passport expires, whichever comes first. However, government visa application processes are notoriously cumbersome, and even though entrance into Canada is seldom denied, many refusals are based on visa issues. Contact the pros at IVC Services, a visa service with a 9.5 rating and more than 1,800 reviews on Trustpilot, if you want a far easier application form verified and processed in less than 30 minutes.
You can also call the IVC Services service hotline if you have any questions. Choose IVC Services to ensure the security of your trip. It is our responsibility to facilitate overseas travel.
Yixi (Sophia) Li co-wrote this article. Since 2016, she has worked as a licensed immigration consultant (RCIC) for an immigration law business. She is also an Ontario-licensed paralegal and a public notary. She possesses a Master of Laws. She established Mainstay Immigration Law Firm and Yixi Li Legal Firm in 2018.