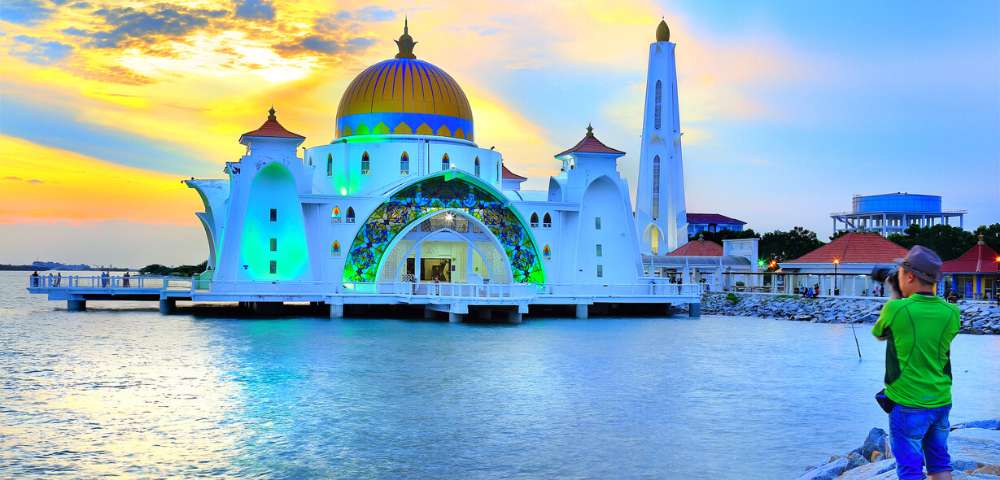 According to Malaysia's most recent travel information, there is no method for visitors to renew their visas. This covers all foreign nationals with standard visas. The only alternative is to apply for a new visa utilizing online services provided by IVC Services. Since Malaysia has a robust tourist industry in Asia, the Malaysian government ensures that all travelers entering the nation meet the necessary qualifications.
Due to the temporary inaccessibility of the Malaysia visa extension, all international passengers will be required to apply for a new visa. This is particularly the case if their existing access is set to expire. In addition to passports, the government of Malaysia may additionally require passengers to present further documentation.

One of these supporting papers is the Health Declaration Form, which tourists get from the nation they visited before entering Malaysia. Since health officials issue the document, it is an official record of the traveler's medical and health information. Therefore, it may influence whether they will be permitted to enter Malaysia.

Depending on your nationality, you may be eligible to apply for a Malaysia eNTRI visa or another sort of Malaysia eVisa. These papers are provided on the IVC Services website for your convenience, making it easier to apply online without wasting time.

Travelers are urged to get the essential travel papers before going to the airport to maximize their chances of entering the nation and to avoid wasting time and money at the airport.

In the following Frequently Asked Questions, you can learn more about the Malaysia eVisa and how to apply for it.
Apply Now for Malaysia Visa
Frequent Requested Information
WHO NEEDS A VISA TO TRAVEL TO MALAYSIA?
The Malaysian government must ensure that all foreigners are registered and permitted. Therefore, certain nations require a visa to enter this country, while others are visa-exempt.
Using our website, you may demonstrate that you are from a visa-exempt nation to streamline this process. In addition, on our website, you can find a visa checker that is simple to use. First, choose your nationality and select "Malaysia" as the intended destination. Thus, you will know immediately if a visa is required.
If you require an eVisa, you will likely have more than one choice from which to pick (entry visa, Tourist visa, Medical visa, etc.)
The Health Declaration may also be required. However, this depends on your nationality and the state of emergency in the country.
WHY DO SOME TRAVELERS ATTEMPTING TO ENTER MALAYSIA REQUIRE HEALTH DECLARATION FORMS?
The Health Declaration Form may require all individuals wishing to enter a nation. This is the preferred document to prevent any risk to tourists and people in the country, especially in a health-threatening emergency (natural disasters, contagious diseases, etc.)
CAN I GET MY HEALTH DECLARATION AND MY VISA WITH IVC SERVICES?
The good news is that IVC Services can assist you in processing both of this paperwork from anywhere, even your home, allowing you to save a trip to the embassy. You may rest confident that IVC Services will enable you to obtain your desired eVisa or Health Declaration as quickly as possible.
Utilize this form to apply for your Malaysian eVisa and Health Declaration.
WHAT DOCUMENTS AM I REQUIRED TO APPLY ONLINE?
Yes, you will need a list of papers to apply online for the visa or Health Declaration as quickly as possible. These are the documents:
A passport valid for at least six months; you must also scan the information page.
Recent passport-sized photo: If you're having difficulties with this, you may utilize IVC Services Photos to obtain a professional image quickly.
Return Flight Ticket: Since your eVisa and Health Declaration are only valid for a specific number of days, you must also present a return flight ticket with the E-Ticket number.
Accommodation Evidence: For this, the Hotel Reservation or Invitation letter is necessary.
Work or residence permit: This is necessary only if you reside outside your home country.
A legitimate travel itinerary
Essential to obtaining your papers is a valid email address.
Various payment alternatives: A Paypal account or credit/debit card is required to pay for the IVC Services.
WHAT ARE THE COSTS AND TIMES FOR PROCESSING THE MALAYSIAN EVISA?
Note that the Malaysia Tourist visa is priced differently than the entry eVisa, Medical eVisa, and Health Declaration. Nonetheless, you may use these fees as a guide, especially for processing durations, which are often the same for every document:
Standard Procedure Time: The waiting period is 24 hours, and the total cost plus fees is USD 56.50.
You will obtain your paper within four hours, and the price will be USD 86.50.
Super Rush Procedure Time: With this choice, the price will be USD 106.50, but the wait time will be 1 hour.
The rates listed above pertain to the Malaysian entry visa. To find out the costs of the other permits, please follow this link. If you are prepared to apply, please begin here.
HOW CAN I APPLY ONLINE?
The site at IVC Services is simple to comprehend and provides a straightforward approach for processing your paperwork. Here are the necessary steps:
The initial step is to respond to the questions on this page and choose the procedure time.
The second step is to double-check your information and proceed with the payment carefully.
The third and final step involves uploading and attaching all relevant papers. After completing this section, you can submit your application.
As soon as IVC Services gets the online application, the staff verifies the data and sends it to the appropriate authorities as quickly as possible. Once it is ready and authorized, you will receive an email confirmation with the further steps.
IS OBTAINING TRAVEL DOCUMENTS THROUGH IVC SERVICES THE BEST CHOICE?
The answer is affirmative, and there are various justifications. Let's talk about the three most relevant ones.
1. It is simpler to do online than in person. You can go to a government office to seek the papers yourself, but you know that doing so will require you to travel from a few minutes to many hours. In addition, when you arrive, you will have to wait in line. Apply for your travel papers online using a reputable source such as IVC Services to avoid the hassle. Visit their website, request the document, and wait for it to be emailed to you. It's that simple.
2. You may utilize the time you would have spent flying and waiting for more productive pursuits, such as vacation preparation. Using IVC Services to obtain forms reduces wasted time and guarantees that the traveler receives the relevant paperwork. This essentially ensures entrance into Malaysia without any additional difficulties.
3. You will know precisely which documents are required for travel to Malaysia, so you won't waste time searching for potentially inaccurate information.
HOW SECURE IS THE IVC SERVICES SERVICE?
The service provided by IVC Services is one of the most dependable for processing visas online due to its sophisticated and well-trained system that saves passengers time and effort. Additionally, this information is verifiable through our evaluations.
WHERE CAN I GET MORE INFORMATION?
Send an email to help@IVCServices.com if you have any complaints or queries. You may also obtain further details at IVC Services,