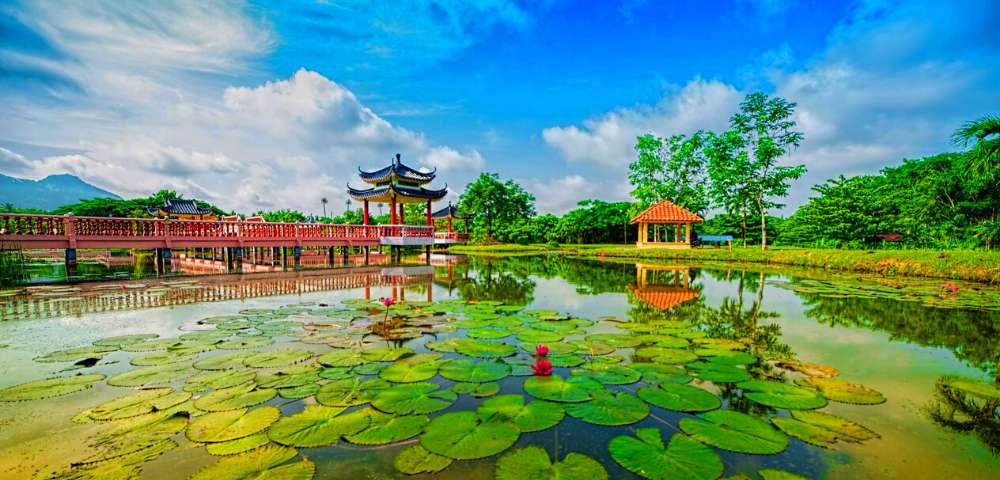 Applying for an eVisa is now more convenient than ever. The majority of nations, including Malaysia, have already issued one. Citizens of Bhutan, Bangladesh, China, India, Montenegro, Sri Lankan, Nepal, Pakistan, and Serbia qualify for a Malaysia visa. If you hold nationality from another country, you must apply directly to the Embassy at this time. Sri Lankan citizens may apply online for a Malaysia visa using IVC Services.
Apply Now for Malaysia Visa
Frequent Requested Information (FAQs)
AS A SRI LANKAN NATIONAL, DO I NEED A VISA TO GO TO MALAYSIA?
Yes, Sri Lankans require a visa to enter Malaysia. Before visiting this nation, there are specific restrictions that must be met. This will help lessen the likelihood of encountering difficulties abroad.
WHAT IS THE VISITOR VISA?
The phrase evisa is synonymous with an electronic visa. This implies that you may complete the whole visa application procedure online from any location and at any time. Therefore, this visa permits you to enter Malaysia legally and is an official document.
HOW LONG MAY I REMAIN IN THE COUNTRY WITH THE EVISA?
Initially, the visa will be valid for 90 days following issuance. However, your stay in Malaysia is limited to 30 days with a Single Entry.
WHAT DOCUMENTS MUST I PROVIDE FOR THE ONLINE FORM?
The following documents are required to apply:
Evidence of Residence (if applicable)

Recent quarterly bank statements (if relevant)

Authorization to Travel by Employer or College (if applicable)

Passport Personal Information Scanning

Airline Authentication

Return Ticket (if applicable)

Accommodation Documentation

The final page of the passport (if applicable)

Certificate of Minor's Birth (if applicable)

Cover Letter (if applicable)

Supporting Material (if applicable)

Candidate Photo
HOW MUCH DOES THE VISA COST, AND HOW LONG DOES IT TAKE TO PROCESS?
IVC Services provides three options:
The standard processing time is six business days and costs $80.00.
The price for expedited processing (4 business days) is USD 110.00.
Super Urgent processing (2 business days) costs US$130.00.
Click here to begin the application process.
WHAT IS THE FUNCTION OF THE MALAYSIA EVISA?
All of this is due to the 2016 implementation of a system by the Malaysian government. As the entire procedure is conducted online, the papers you submit must be of the highest quality. After submitting your form and request, the government will review it and deliver a response within a specific time frame.
HOW LONG DOES THE MALAYSIA EVISA APPLICATION PROCESS TAKE?
The application takes less than ten minutes to complete. Then, please fill out an application form on our IVC Services website with your information, and you're done! After that, we will handle everything else!
HOW CAN I APPLY FOR A MALAYSIA VISA?
It just has three steps:
Please fill out the form on our website with your general information and select the processing time you desire for your visa application.
Then, you must make the appropriate payment and confirm that your information is accurate and complete.
Along with the other essential paperwork for this visa, you will be expected to answer a questionnaire and attach a photo. In some instances, the applicant will be required to upload additional papers.
Click here to start. After completing the form, submit it and wait for your visa to come. If you need assistance filling out your application, you may contact IVC Services' excellent support service at any time, day or night.
WHAT FOLLOWS THE SUBMITTAL OF THE VISA REQUEST?
You will get the Malaysia eVisa through email after the application has been processed, eliminating the need to contact the Embassy.
DO MINORS REQUIRE AN VISA ALSO?
Minors under 18 must apply for an eVisa alongside their parents and provide a birth certificate.
MAY I APPLY FOR MY RELATIVES AS WELL?
Obtain the essential documentation and fill up the application form with their information. Then, if you wish to apply for another individual, you may select "Add new applicant" on the application form.
IS ENTRY INTO THE COUNTRY GUARANTEED BY HAVING AN VISA FOR MALAYSIA?
No. Everything will rely on the Immigration Officer's judgment once you get to the Malaysian airport.
WOULD YOU LET ME KNOW THE STATUS OF MY VISA?
Indeed, we will do that! We will send you an email with your visa status as soon as we get it. If the government requests further documentation from applicants, we will notify you.
WHAT CAN I DO IF I MAKE A MISTAKE IN MY APPLICATION?
Please get in touch with us as soon as possible via online chat so that we may assist you.
If we have already submitted your application to the Malaysian government, we cannot make any changes to your form. Remember that your passport number is electronically linked to your application. The only way to update any information is by submitting a new document and paying for the passport again (the service fee will not be borne again.)
IS IT SAFE TO APPLY FOR MY MALAYSIA VISA USING A VISA?
It is! Our organization is constantly concerned with the well-being and security of our clients. Due to this, we have specific data that prevents the Internet from gaining access to your personal information. In addition, our IVC Services website has a record of the excellent feedback we receive from consumers. To obtain further details about it, please go here.
WHERE CAN I FIND MORE DETAILED INFORMATION?
Click here to begin speaking with one of our customer support specialists for a quicker response. Alternatively, you may discover further information and frequently asked questions here.