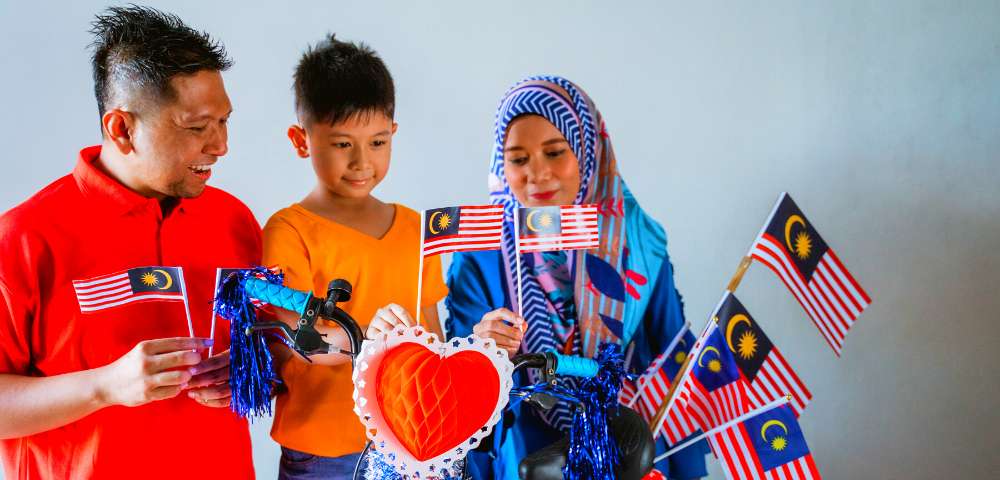 Malaysia is the tourist destination of your dreams, providing you with a one-of-a-kind vacation experience. It is well-known for being a cuisine paradise and a location of hidden adventure. Therefore, if you read this, you are on the right track to achieving this objective. This government allows online visa applications for several nations, including Bangladesh, to simplify travel for people drawn to Malaysia's distinctive appeal.
Please continue reading to learn more about Malaysia and its visas!
Apply Now for Malaysian Visa Online
Frequent Requested Information (FAQs)
DO I NEED A VISA TO VISIT MALAYSIA?
Yes, Bangladeshi passport holders need an eVisa to enter Malaysia. Please review the following prerequisites.
WHAT IS EVIDENCE?
Electronically connected to your passport, the Malaysia Tourist visa is an official document that permits you to enter and travel inside Malaysia.
HOW LONG AM I ALLOWED TO STAY IN MALAYSIA WITH THE EVISA?
Per Entry, visitors with a Tourist visa are permitted 30 days in Malaysia. However, all trips are strictly confined to business or tourism. Hence it is prohibited to seek paid employment.
WHAT IS REQUIRED TO REQUEST A MALAYSIA VISA?
With the assistance and support of IVC Services, it is simple and quick to apply. For the entire procedure, we require only the following information and documents:
Evidence of Residency (if applicable)

Recent three-month bank statements (if relevant)

Travel Permission by Employer or College (if applicable)

Passport Personal Information Scanning

Flight Confirmation

Return Ticket (if applicable)

Evidence of Accommodation

Final Page of the Passport (if helpful)

Minor's Birth Certificate (if applicable)

Cover Letter (if applicable)

Complementary Document (if applicable)

Candidate Photograph
After submission, the government may request more paperwork; we will tell you if this is the case.
HOW LONG IS A MALAYSIA E-VISA VALID FOR?
The Malaysia Tourist eVisa is valid for 90 days, and a single entry is permitted.
WHAT ARE THE TIMES AND COSTS FOR PROCESSING?
Cost is a frequent worry with electronic visas. IVC Services provides applicants with three processing time choices at varying costs. The three alternatives are:
Standard processing - your visa application is handled within 6 Business Days at the cost of $80.00.
Expedited processing - you will obtain your visa within 4 Business Days for a total cost of USD 110.00
This is the quickest processing - option available. You will receive your Malaysia Tourist visa in about 2 Business Days for USD 130.00.
Click here to begin the application process.
WHAT IS THE EVISA'S FUNCTION?
Your Malaysia Tourist eVisa will be issued online by the Malaysian Ministry of Foreign Affairs. We use Malaysia's visa system to complete your visa application by entering the information you gave into the system, and when they examine it, we are advised of the decision.
HOW LONG DOES THE VISA APPLICATION PROCESS TAKE?
Fewer than ten minutes. That is all the time you will need. We will take the remaining steps and promptly contact you with the application's progress.
HOW DOES THE EVISA APPLICATION PROCESS WORK?
The application for this form of visa is straightforward. You need to complete three steps before submission:
Please fill out the form on our website with your general information and select the processing time you desire for your visa application.
Then, you must make the appropriate payment and confirm that your information is accurate and complete.
In addition to the other essential documentation for this sort of visa, you must also complete a questionnaire and provide a photo. In some instances, the applicant will be required to upload additional papers.
WHAT DO I NEED TO DO AFTER THE SUBMITTAL?
We will send you an email to confirm that we have received your request. You are not required to do anything other than patiently waiting for your visa. Once the government contacts us in response to your application, we will email you the answer.
WHAT OCCURS IF MY CHILDREN WISH TO ACCOMPANY ME?
Additionally, they must get an eVisa to enter Malaysia. It is also vital to note that the minor's birth certificate and specific paperwork from their parents will be required.
HOW MY RELATIVES MAY APPLY FOR THE VISA
You may assist them if you so want. Ensure that you have acquired all of their paperwork for the online application. The alternative is to add their details using the "add new applicant" button.
EXAMPLE OF THE MALAYSIA EVISA:
The Malaysia Tourist visa appears as follows:
WHAT CAN I DO IF I MAKE A MISTAKE IN MY APPLICATION?
You must contact our customer care support for assistance and a solution to this issue as soon as possible.
IS IT SAFE TO APPLY FOR MY MALAYSIA TOURIST EVISA USING A VISA?
We provide a dependable service. Because we have dedicated data centers that secure our clients' accounts, the information you submit will not be filtered on the Internet. Our service aims to please our consumers by making their dream trips to foreign destinations possible. You may click here to view all the positive client reviews.
WHERE CAN I FIND MORE DETAILED INFORMATION?
If you like to contact us immediately, you may click here to initiate a conversation with a member of our customer care team. You may also find a contact phone number for us on our website.