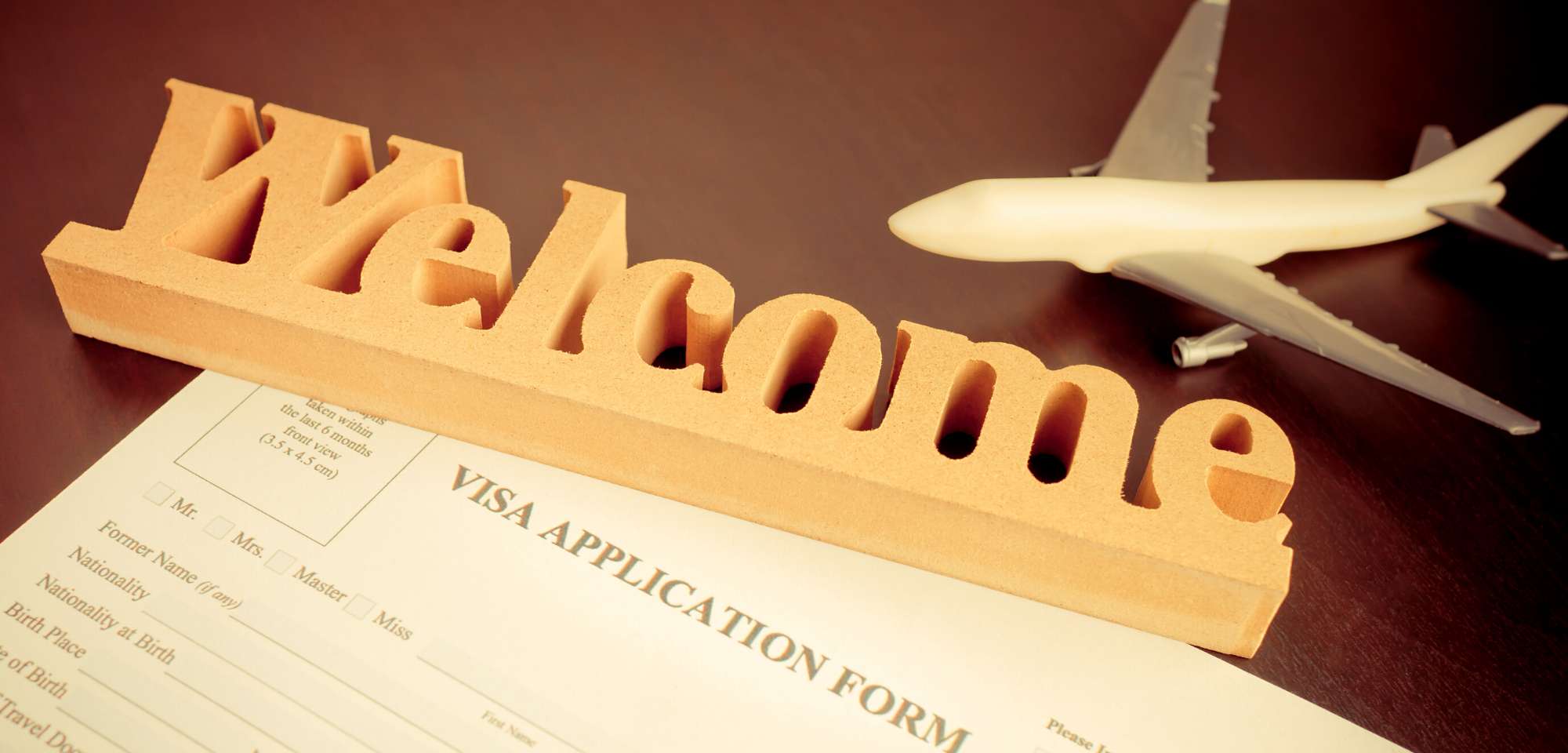 When securing a visa for your trip to Dubai, you have several alternatives. If you are not from a nation free from visa requirements, you can obtain a permit upon arrival in Dubai, and if you prefer, you can also apply online. Providing you are eligible. To get a visa upon arrival at the airport, you must fly with a recognized carrier, including Emirates, Etihad, Air Arabia, Air Astana, Flydubai, Turkish Airlines, or Indigo Airlines. Upon arrival, you may also obtain a visa while flying to the other Arab Emirates with these carriers.
Apply Now for Dubai Visa Online
Frequent Requested Information (FAQs)
WHAT IS THE SUBSTITUTE?
According to UAE's visa policy, any nation eligible for a visa upon arrival may also apply in advance, utilizing the electronic visa system that the United Arab Emirates implemented in 2015. IVC Services is one of the organizations that can assist you in using online. The organization utilizes Etihad's services; however, you are not required to pick up your visa at their airport service counter. Instead, IVC Services will email you the UAE visa application.
IS A VISA REQUIRED TO VISIT THE UAE?
It depends on one's nationality. However, you may use our Visa Checker to see if you are eligible for a UAE visa; enter your country of origin and choose the UAE as your destination.

WHAT IS AN EMIRATES VISA?
It is a government-issued document authorizes travel to and from the United Arab Emirates and electronically connects to your passport.
HOW LONG CAN I STAY IN THE UAE WITH AN EVISA?
With an eVisa, visitors can enter the UAE for 30 days for a single entry. However, your stay is exclusively confined to business or tourism purposes; hence, you CAN NOT seek paid employment or a job.
WHAT DOCUMENTS ARE REQUIRED FOR THE APPLICATION?
The initial step is to determine whether or not you satisfy the standards. However, it would be best not to fear them because they are easily attainable. Here is what is required for IVC Services to expedite your visa:

All candidates must hold a valid passport for at least another six months from their arrival in the UAE.
A passport scan; the scan must be in JPEG format.
The photograph must conform to the specifications for a passport photo. Ensure that the image is shot against a white background and that you look directly at the camera. Do not wear glasses, and headgear is not permitted unless religious.
When you apply online, a copy of your visa will be emailed to a valid email address. Ensure that you have access to your account, as the ticket must be printed.
You must have a way of online payment since you will be required to pay throughout the application process. IVC Services offers credit/debit cards, PayPal, WeChat Pay, and Alipay as payment methods.
Children, even those who fly on your lap, require their visa, so you must produce a photo, a copy of the passport, and an English or Arabic birth certificate.
HOW LONG IS THE UAE VISA VALID?
After issuance, the UAE visa is valid for sixty days.
WHAT ARE THE TIMES AND COSTS FOR PROCESSING?
There are three alternatives available:
Standard processing - your visa application is handled in 7 Business Days for USD 153.50. (service fees included).
You will obtain your visa within 5 Business Days for USD 185.00 with rush processing (service fees included).
This is the quickest available option for processing. You will be charged USD 225.50 and receive your visa in only 3 Business Days (service fees included).
Click here to begin the application process.
HOW LONG DOES IT TAKE TO APPLY FOR A VISA FROM THE UAE?
It will take less than ten minutes for you to fill out the application form with your details. IVC Services will then handle the remaining steps. We will soon inform you of the status of your application.
HOW DO I APPLY FOR A VISA TO THE UAE?
The application for a UAE visa consists of simply three straightforward steps:
In the first stage, you will be asked to provide your general information. Additionally, you must select the processing time from the alternatives shown above.
The second step will need you to amend the first step and submit payment.
The final phase includes a questionnaire. At this step, you must provide a scan of your passport. Depending on the individual's circumstances, additional papers may be necessary.
Click here to start. After completing the form, you submit it and wait for your visa to arrive. If you need assistance filling out your application, you may contact IVC Services' excellent support service at any time, day or night.

DO MY CHILDREN NEED A VISA FOR THE UAE?
Yes. Even children who intend to go to the UAE need to obtain a visa. Parents can submit applications for their children alongside their own.
HOW CAN I APPLY FOR MY FAMILY OR FRIENDS?
Excellently applicable for friends and relatives. Just ensure you have all the necessary documentation (you can see above in this article). If you are applying for only one friend or family member, please fill out this form with their information. If you need to use it for many people, you may select "Add new applicant" on the application form and enter the required information.

WHAT CAN I DO IF I MAKE A MISTAKE IN MY APPLICATION?
Always, errors are conceivable. In this instance, please call our customer service professionals immediately so that they can assist you.
Your visa is linked to your passport number; if we have already submitted your application, you will be unable to make any changes and be required to reapply; however, we will NOT charge you a second service fee.
IS IT SAFE TO APPLY FOR MY UAE VISA USING A VISA?
IVC Services ensures utmost security and confidentiality for your personal information, and we spend much on the protection of our database. Therefore, your data could not be more secure. Here you may view the testimonies of hundreds of satisfied customers.
I HAVE MORE UNRESOLVED QUESTIONS; WHERE CAN I FIND MORE INFO?
Click here to begin speaking with one of our customer support specialists for a quicker response. Alternatively, you may discover further information and frequently asked questions here.