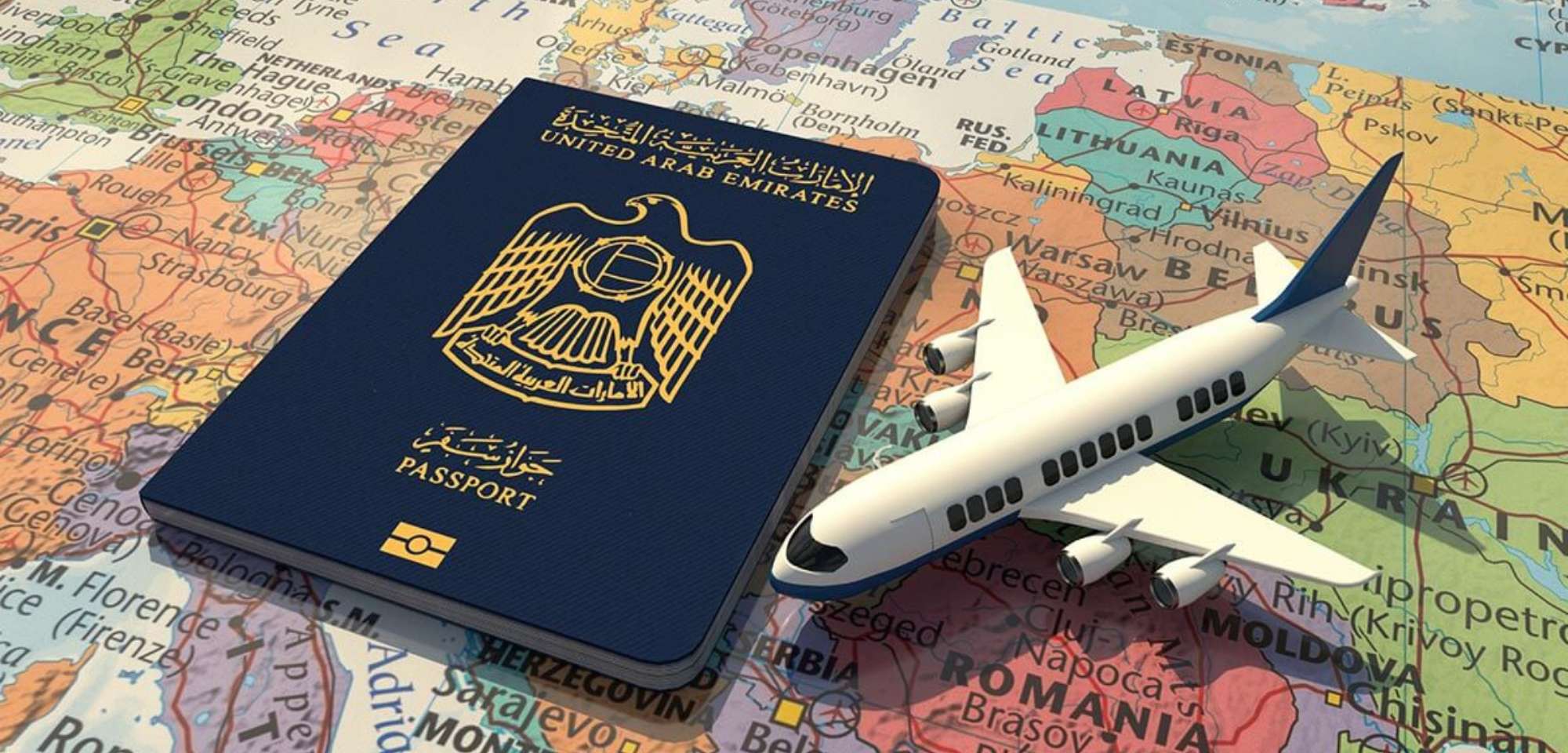 If you are from Thailand and wish to visit the United Arab Emirates, you should know that a visa is required. The good news is that you may quickly apply for a UAE online Visa without having to visit an embassy.
In 2015, the Ministry of Interior of the United Arab Emirates started online visa services. This was implemented to streamline the visa procedure. Therefore, you may obtain your UAE visa online from any location.
You strongly advise utilizing an online system, and IVC Services is a fantastic alternative. In a few days, the application will then be processed. To discover more about this online application, please continue reading.

Apply Now for UAE Visa
Frequent Requested Information (UAE Visa)
Do I require a visa to enter UAE if I'm from Thailand?
Yes, Thai citizens are required to obtain a visa to enter UAE. However, you may get an e-Visa, and you will be good to go.
WHAT IS A UAE Electronic Visa?
The UAE e-Visa is a government-issued travel authorization card for the United Arab Emirates. This document is connected to your passport electronically.
HOW LONG MAY I REMAIN IN UAE ON MY E-VISA?
Your Tourist e-Visa allows you to remain in UAE for 30 days.
WHAT DO I NEED TO APPLY FOR AN E-VISA TO THE UAE?
You will be glad to find that applying for a UAE visa online requires a few requirements. To apply for a UAE Visa online, you will need the following items:
The most important document is a passport scanned in JPEG format. Remember that all infants and children must also obtain a visa. You must present a picture, a copy of their passport, and an English or Arabic birth certificate for children and infants. Please note that translated papers should have their first page authenticated.

A photo for the passport - This photo must be recent.

Credit card or PayPal account - This is required to guarantee payment.

The valid email address - You will receive your e-Visa in your mailbox. You must enter a legitimate email address, so please double-check the spelling.
HOW MANY ENTRIES DO I HAVE WITH MY UAE E-VISA?
Once you acquire your e-Visa, you'll have a Single Entry. This implies that you cannot enter the United Arab Emirates more than once.
HOW LONG AND HOW MUCH WILL IT TAKE TO PROCESS MY APPLICATION?
IVC Services offers three processing time choices, allowing you to select the one that works best for your situation. The fee will vary according to how quickly you need your e-Visa. Here is what you may choose:
Standard processing - your UAE Visa will come within 7 Business Days and cost USD 153.50.
Rush processing - your application is handled within 5 Business Days for an additional fee of $185.00.
The fee for Super Rush processing is USD 225.50, and your travel document will be available in 3 Business Days. This option is the most costly but also the quickest.
Click here if you are ready to begin filling out the application form.
WHEN SHOULD I APPLY FOR THIS DOCUMENT?
The UAE requires visa applications to be submitted 58 days before arrival. However, you can apply for IVC Services at any time. We will evaluate your application for accuracy and place it in a queue until the proper time to process it.
Additionally, the application deadline is 24 hours before departure. If you want a visa quickly, we will assist you in obtaining one in as little as a few days. In conclusion, we will email you the UAE tourist visa.
HOW DO I APPLY FOR AN E-VISA TO THE UAE?
To complete the application form, little expertise is required. This process should not take longer than twenty minutes, and a visa is available to assist you if you have any questions. In addition, customer assistance is provided around the clock at no cost.
This online procedure is quite simple. After completing the online form, all that remains is to wait for your UAE e-Visa to come.
There are only three steps to follow:
1. The first step is to submit general information about yourself. Additionally, you must select the processing time from the alternatives shown above.
2. The second step is to review the information gathered in the first stage.
3. Complete the procedure by making money and uploading any other required documentation.
Click here to begin your online application immediately.
WHAT SHOULD I KNOW IF I WANT TO TRAVEL TO THE UAE AS A WOMAN?
If you are a Thai lady, we want you to know about the following:
Females under 18 who are traveling with their parents can apply. You do not need to provide your actual passport to acquire the visa. All visas are delivered through email.
You should print out a copy of your visa before going and bring it with you, just like any other traveler.
CAN AN E-VISA GUARANTEE ENTRY INTO THE UAE?
The issuance of an e-Visa does not ensure entrance into the United Arab Emirates. Immigration Officers make the ultimate determination at the port of entry.
HOW LONG IS THE UAE VISA VALID FOR?
The UAE Visa is valid for sixty days following issuance. This is a Single Entry visa, and as mentioned previously, the maximum stay is 30 days.
WHAT IF I HAVE CHILDREN WITH ME?
Children of any age require a visa to enter the UAE; thus, if you are traveling with a child, you must also give a picture, a copy of the child's passport, and a birth certificate.
IS IT 100% SAFE TO APPLY FOR MY UAE E-VISA USING A VISA?
True, it is. We have a skilled team providing e-Visas for a long time, and several clients can attest to the quality of service given. Furthermore, contrary to what many believe about online information being leaked and unsafe, we consistently demonstrate that your information is secure with us.
WHERE CAN I READ MORE?
If you still have questions or require assistance, we can assist you in two ways. Here you may learn more about tourism in the United Arab Emirates. On this website, you may also contact our customer service department.
As you can see, obtaining an e-Visa for the UAE as a Thai citizen is not tricky. To apply online, you do not need to visit an embassy, and it will perform the majority of the work anyhow.