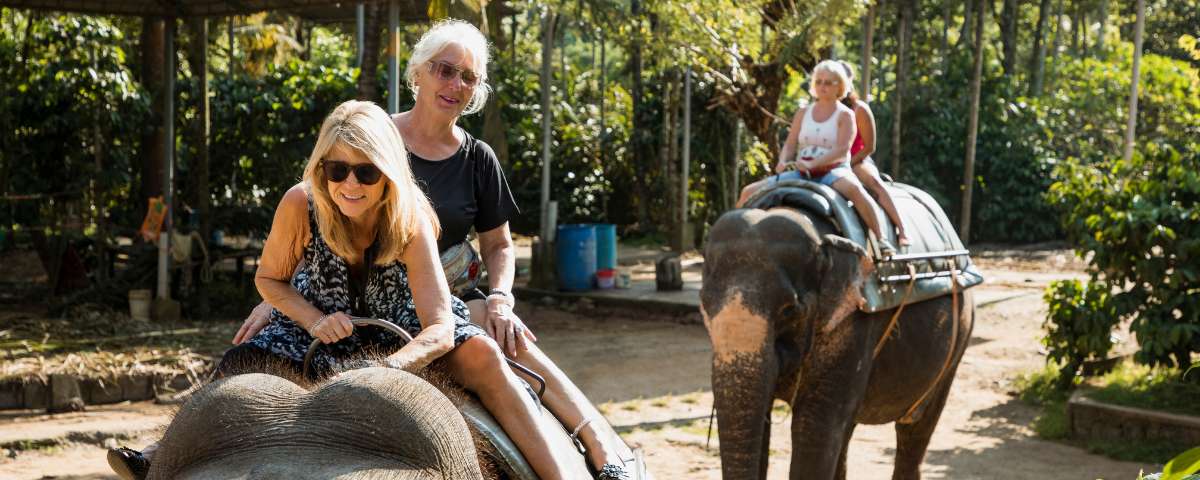 Category: Incredible India | India Visa | Posted On: 13 Mar 2020
Tourist Indian Visa online for Malaysians
Applying for Indian Visa online has become a very easy and hassle-free in recent years. Indian Government has made efforts on reducing paper-works and created a fuzz-free module to acquire Indian Visa online say it for tourism, visiting relatives or friends, business or for medical treatment.
India is very well known for its various wonders which satisfy all your travel needs be it adventurous, religious, medical or otherwise. Malaysian Nationals visit India often for their religious visits and sight-seeing. Here we have few frequently asked queries regarding the Indian Visa online
I HAVE A MALAYSIAN PASSPORT; DO I NEED A VISA TO INDIA? HOW CAN I APPLY INDIAN VISA ONLINE ?
Yes. All Malaysia passport holders need a visa to visit India. There are two types of visa one is sticker visa which is pasted on the passport and other is Indian electronic visa(India E-visa). One needs to spend lot money as well as time to get an Indian sticker visa which has a very long processing time
If you wish to apply for India E-visa or Indian Visa online, the process is very quick and time saving. The cost is very less compared to the pasted visa on the passport. Also physical passport is not kept on hold at the office. IVC website is specially designed to obtain the Electronic visa online. IVC online visa ensure you to get a fast and secure e-visa to India
Also the visa documents can be sent on email at info@ivc-services.com or on whatsapp on +65 85959508
To apply for Indian Visa online click here
WHICH TYPES OF INDIAN VISA ARE THERE FOR MALAYSIAN PASSPORT HOLDERS?
Indian Government offers different categories of Indian visa online to Malaysian passport holders which includes
1. e-Tourist visa 2. e-Business visa 3. e-Medical visa 4. e-Conference visa
More information about all these Indian Visa online are available here
WHAT IS AN INDIA E-TOURIST VISA / INDIAN VISA ONLINE?
Indian E visa for Malaysian Nationals is an official electronic document issued by Government of India. This document permits you to enter and travel within India and it is linked electronically with your Malaysian passport.
HOW LONG CAN VISITORS WITH A MALAYSIAN PASSPORT STAY IN INDIA WITH A TOURIST EVISA?
Malaysian Nationals who has got an Indian Visa online tourism is allowed to stay in India for about 90 days maximum from the date of their arrival in India if applied for one year multiple entry Indian E-Visa or five year multiple entry Indian E-visa.
The duration of stay is only 30 days if the applicant has opted for one month single entry Indian Visa online.
WHAT ARE THE DOCUMENTS REQUIRED TO APPLY FOR INDIA VISA?
Malaysian Nationals who wish to apply for Indian E-visa requires the below documents for tourist visa
Colour scan copy of your passport size photosize can be 35mm*45mm in white background

Colour scan copy of your passport bio page passport must be valid for at least 7 months.

Valid E-mail address. Once the visa is approved IVC will share approved visa copy to your email only so make sure you have one.

Mode of payment- IVC accepts both account transfer or PayNow payments or as cash if applied in person at IVC Office @ Sim Lim Tower, Unit 03-44
HOW LONG IS THE INDIA VISA ONLINE VALID?
Indian E-Visa Malaysian Nationals are offered three different duration for the purpose of tourism:
30 days double entry visa.It is valid for 30 days after issued.The day you enter India from that day you can stay for 30 days.

One year multiple entry visa.It is valid for 1 year from the visa issue date.

Five year multiple entry visa.It is valid for 5 year from the visa issue date.
The date of issue and date of expiry of visa will be clearly stated on the Indian visa approval
WHAT ARE THE PROCESSING TIMES AND PRICES?
IVC Services provides with two categories of visa depends on the processing time.
Normal service - It takes a maximum of 5 to 7 days

Express service- It takes a maximum of 3 to 4 working days
Click here to apply for your Indian E-Visa
HOW DOES THE INDIAN VISA ONLINE WORK?
IVC Website allows you apply for your Indian E-Visa. Choose the visa duration period which applicant needs to apply. Select your nationality as Malaysian. Once all information is fed in the system the payment has to be made using your Mastercard or Visa credit card. Applicant will receive an official email from IVC Services which will have your Indian Visa application form. Please fill in all the particulars on the form and send it to info@ivc-services.com. Once application is sent to the email, a confirmation email will be sent to the registered email id.
Upon visa approval, the copy of the Indian Visa which is approved will be sent to the applicant email id.
During the entire process applicant can feel free to contact IVC Services on email on info@ivc-services.com or can Whatsapp on +65 85959508 for any assistance
HOW LONG DOES IT TAKE TO APPLY FOR AN INDIAN TOURIST E-VISA?
Applicants need around 10 to 15 minutes of their time to apply for an Indian Visa through IVC Services. Applicant need to fill up a IVC Indian Visa Form to apply along with the passport scan copy and photograph.
HOW CAN I APPLY FOR AN INDIAN TOURIST E-VISA?
STEP 1. Choose the duration,nationality and category of visa.
STEP 2. Upload the scan copy of passport and photo.
STEP 3.Proceed to make payment.
After Payment done you will receive application form on your email.
Complete and send the application form to info@ivc-services.com
In case if you need any assistance you can make a call or Whatsapp to +6585959508.
WHAT HAPPENS AFTER I HAVE APPLIED?
Once the application is submitted,applicant need to wait for visa approval until given time frame.
We will send the Indian E-Visa approval copy in PDF Format. You need to take a printout of approval copy and should be presented at the Indian Immigration Counter up on arrival in Indi
DO I NEED TO GET SEPARATE TOURIST E-VISAS FOR MY MINOR CHILDREN?
Yes an Indian Visa is issued separately for Each and every individual irrespective of their age.
HOW CAN I APPLY FOR MY FAMILY OR FRIENDS?
You can apply for your Indian E-visa for your family members with the same procedure and documents mentioned above.Just
fill application form with his/her personal details.
DO I REQUIRE A YELLOW FEVER VACCINE WHEN TRAVELING TO INDIA?
Malaysian Nationals do not require yellow fever vaccine certificate.But the immigration in India will look for when you are arriving from the country which has the risk of yellow fever.
HOW DO I KNOW IF MY VISA IS APPROVED?
Once the Government of India approves your e-visa for India, a notification email will be sent to your email id which has the approved visa copy in a PDF format.
WHAT CAN I DO IF I MAKE A MISTAKE IN MY APPLICATION?
If applicant figures our making any mistake in their application form that you have send us already please call and inform us immediately on our call centre number +65 85959508.
In case we have submitted the application in India E-visa system then no changes can be made to the Indian visa application as each application is mapped with the passport number and nationality while registering an application.In such case You have to reapply for new E-visa with correct information.
IS IT SAFE TO USE IVC TO GET MY INDIA TOURIST EVISA?
Yes as like many countries Indian E-Visa is very safe to use. Many people worry that their personal data leaks and risk of getting in wrong hands but while applying through
IVC there is no worry about it since we put so much effort to secure our database. We assure to make all your information confidential at all times. Please look at our reviews on Google
I HAVE MORE UNRESOLVED QUESTIONS, WHERE CAN I FIND MORE INFO?
For more queries and quick reply you contact through
our Whatsapp number +6585959508 or can initiate a chat in our website www.ivc-services.com