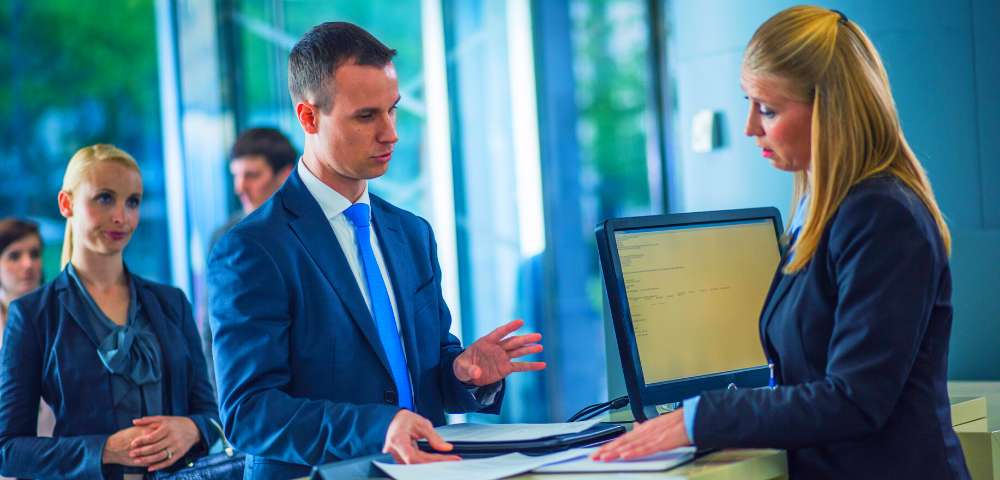 If your Malaysian passport is expiring soon, you should consider renewing it. But is it possible in Singapore?
Yes, and IVC has successfully renewed over 10,000 Malaysian passports in Singapore. You are welcome to phone or visit us for a free consultation.
Monday to Friday, (10.00 a.m. to 6.00 p.m)
This post will discuss the steps necessary to renew a Malaysian passport in Singapore. This includes the documents required and the fee.
A step-by-step approach to renewing a Malaysian passport.
Renewing your Malaysian passport in Singapore should be pretty simple if you have the necessary documentation. Just follow the instructions listed below:
1. Request an appointment with the Malaysian High Commission in Singapore to renew your passport. The headquarters are in Johor1, a southern Malaysian state close to Singapore.
2. Please complete and send the passport renewal application form.
3. Provide any documents requested, including images (which will be covered in a moment).
4. Make your passport costs payment.
5. Wait till your application has been processed.
6. Return to the Malaysian consulate with your old passport and collect your new one.
Is online renewal of my Malaysian passport possible?
You may also renew your Malaysian passport in Singapore online or complete a portion of the process without visiting a consulate or immigration office.
Using the Immigration Department of Malaysia's online passport gateway, you can do so. To visit the Malaysian High Commission, click here.
Fill out the application form online.

Upload a current passport-sized photo of yourself, ensuring it satisfies all specifications (i.e., not wearing glasses, having a white backdrop)

The application cost must be paid using a Malaysian bank account or card.
After completing these steps, you must also visit an immigration office to give in your old documents and get your new passport.
There may be individuals who cannot renew their passports online. For instance, if your passport is lost or damaged, you must renew it in person.
Renewal costs for passports in Malaysia
Online or in-person renewal of a Malaysian passport in Singapore costs the same amount.
Adults between the ages of 13 and 59 must pay a fee of 200 RM (approximately 65 SGD).

The surcharge for individuals over 60 is only 100 RM (about 33 SGD).
If you renew your passport in person, the price must be paid in Singapore Dollars.
You can pay for online applications with a debit card, credit card, or Malaysia Bank Accounts internet banking.
Singaporean bank accounts and credit cards cannot be used to renew Malaysian passports online in Singapore.
What documentation must I have to renew my Malaysian passport?
Regardless of the application process, the following papers are necessary to renew a Malaysian passport:
Your previous access from Malaysia

Photos of oneself in passport size taken during the past five years

Your Identification Card in Malaysia

Your confirmation of submission (for online applications).
How long would it take to receive my new passport?
The time required to obtain a new passport varies on the application method.
If you renew your Malaysian passport online, you will be provided a date and time for pickup on your submission receipt2.
The day of collecting for applications presented in person at the Malaysian High Commission in Singapore is one business day after the submission date.