Applying for Vietnam Visa? Are you worried on document preparation, online application, fake Vietnam Visa website asking for hundreds of Dollars?
We at IVC SERVICES take immense care to process your application online and getting Vietnam Visa in a quick manner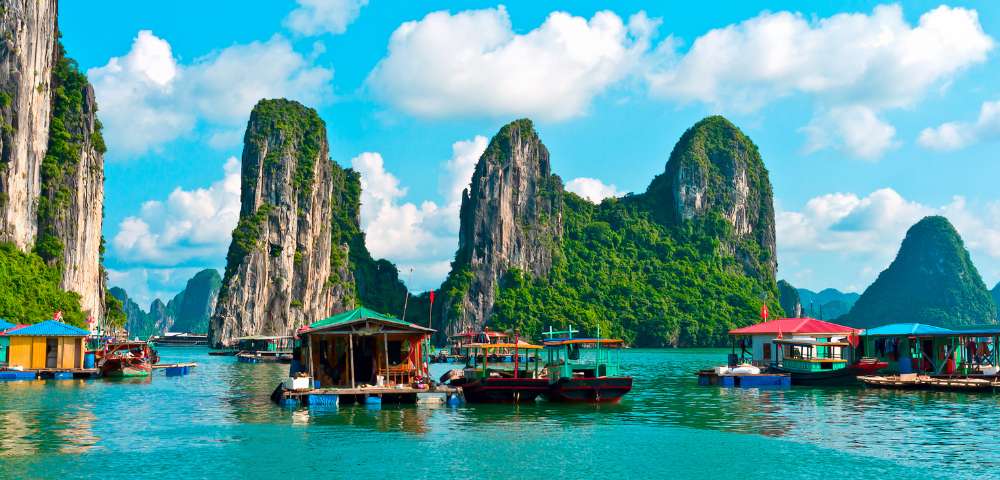 IVC has successfully processed 50,000+ Vietnam Visa applications and have the highest visa approval percentage
We are open Monday to Friday (10.00 A.M to 6.00 P.M)
Documents Required:
Photograph in white background – 3 No.

Original Passport

NRIC and Re-entry permit in case of PR or EP/DP/S Pass copy accordingly
Call us or mail us if you would like to opt for pick-up and drop-off service.
CALL US: + 65 85959508 VISIT US AT UNIT # 03-44 SIM LIM TOWER 10 JALAN BASAR SINGAPORE - 208787, E MAIL INFO@IVC-SERVICES.COM
Our dedicated expert team understands the responsibility with highest levels of trust, honesty and integrity and is well equipped to manage and process Visa applications. IVC Services remain customer friendly and not only meet endeavor to exceed all the requirements entrusted by our customers.
VIETNAM VISA SINGAPORE
Getting Visa for Vietnam has become an easier option for travelers who intend to travel to Vietnam for tourism or business.
Immigration Department of Vietnam has taken wider steps of approving your visa as per travel requirement if you are running short of time, avoid last-minute visa approvals and rushing to application center.
Sit back, stay relaxed and apply for your Vietnam Visa online with IVC Services
The most recommended option by the Vietnam Immigration which is so simple, easy, quick and more affordable prices.
HOW EASY CAN THE VIETNAM VISA BE APPLIED WITH IVC SERVICES
The following steps are followed to get your Vietnam Visa
Share your passport Bio-page with your contact particulars

Make payment onlin

Get the Vietnam Visa Approval on your mail

With the Approval, Copy get your visa stamped at Vietnam Airport
PROCESSING TIME OF VIETNAM VISA
The processing time for Vietnam Visa stands between a minimum of 4 Business Hours to 2 Working Days based on the selection of the Traveller
2 Business Days - All Vietnam Visas applied under Visa on Arrival gets approved in Two Business Days excluding Saturdays, Sundays, National or international Holidays under Normal processing. The Normal Visa Fees is applicable
1 Business Day - Visa is processed under emergency less than 2 Business Days is in One Business Day. This also excludes Saturdays, Sundays, National or international Holidays. There will be an additional processing fee above normal visa fees to get a visa in one business day
4 Business Hours - Travellers who are left with less than one working day to get their Vietnam Visa can apply for Urgent Visa which is usually processed within 4 business hours. Urgent Processing Fees applies above normal Visa Fees.
Its recommended not to apply for Urgent Visa - 4 Business Hours after 12 PM Thailand Time on Friday or for Saturday or Sunday.
Please remember to calculate the time difference between Vietnam and the country from your visa is getting applied.
Once the traveler gets the Vietnam Visa Approval mail they can get the visa stamped at the airports on the weekends as well. The Visa Counters in Vietnam are open 24/7 at International Airports to facilitate traveler's visa stamping.
VALIDITY OF VISA AND NUMBER OF ENTRIES
Travelers have a choice to apply for Vietnam Visa for the purpose of tourism and business.
Visa is generally given validity of one month unto 3 months.
Travelers can choose to avail either Single or Multiple Entry
REQUIREMENTS AT THE VIETNAM AIRPORT
Approval Letter which is granted by the Vietnam Immigration Department. It is to be noted that approval letter of Vietnam Visa must be carried in hand. The print out of the approval should be preferably in color or black and white copies are still accepted at the airports. Vietnam Visa approvals can be presented only at three landing airports in Vietnam.
Valid International Passport. Passport should have a minimum of 6 months validity at the time of landing at the airport. Passports which are about to expire are not entertained to enter the country. At least two blank pages are required in the passport for the stamping of Visa and the stamping of entry and exit stamps on passports. Hence it is advisable to make sure to renew the passport before you apply for Vietnam Visa if your passport is nearing expiry or running out of pages.
Photograph – 2 Nos. Two Photographs in standard format should be carried along with. The photograph should be in white background. The size of the photograph is 35 mm * 45 mm. There is a provision to get your photographs clicked at the Vietnam Airport as well for USD 2 approx. Do not use old or bad photographs which are folded, stained and blurred.
Stamping Fees. Visa will be officially stamped on your passport at the airport based on the approval granted by the Vietnam Immigration Department. Travelers would need to pay stamping fees of USD 25 for Single Entry Vietnam Visa and USD 50 for Multiple Entry Vietnam Visa. The stamping fees should be payable only by cash. The cash can be paid as US dollars or Vietnam Dong. No credit cards or debits cards are accepted for payment.
HOW DOES THE VISA ON ARRIVAL DOCUMENT WORKS
Upon receiving the approval from Vietnam Immigration, a pdf document will be sent to the e-mail id of the applicant.

Applicant should print a copy of the approval letter

When arrived at the airport applicant should carry printed approval letter along with passport, 2 photographs, completed visa on arrival form and the stamping fees

Vietnam Visa gets stamped on your passport
WHERE DOES THE VISA ON ARRIVAL IS VALID
Visa on Arrival issued by the Vietnam Immigration is Valid for entry by air through 3 International Airports only. Vietnam Visa Approval Letter is accepted only at the three International Airports.
Noi Bai International Airport (Hanoi)

Tan Son Nhat International Airport (Ho Chi Minh City)

Danang Airport (Da Nang)
Visa on Arrival works at any of the above three airports. Hence Travellers can switch between these airports.
Travelers who intend to travel by Sea or Land must get a Vietnam Visa issued by the Local Embassy in their resident countries.
VIETNAM VISA EXEMPTION COUNTRIES
Citizens of Below Countries get a Vietnam Visa Exception:
Singapore - Visa Exemption for visits for 30 days

Malaysia - Visa Exemption for visits for 30 days

Thailand - Visa Exemption for visits for 30 days

Cambodia - Visa Exemption for visits for 30 days

Indonesia - Visa Exemption for visits for 30 days

Laos - Visa Exemption for visits for 30 days

Philippines - Visa Exemption for visits for 21 days at maximum

Japan - Visa Exemption for visits for 15 days at maximum

South Korea - Visa Exemption for visits for 15 days at maximum

Sweden - Visa Exemption for visits for 15 days at maximum

Norway - Visa Exemption for visits for 15 days at maximum

Denmark - Visa Exemption for visits for 15 days at maximum

Russia - Visa Exemption for visits for 15 days at maximum

Finland - Visa Exemption for visits for 15 days at maximum

Brunei - Visa Exemption for visits for 14 days at maximum

France - Diplomatic or Official Passport Holders are allowed for visits of 3 months i.e. 90 days at the maximum or several visits of 6 months at maximum

Chile - Diplomatic or Official Passport Holders for visits of 90 days the maximum

APEC Business Travel Card Holders - For Visits of 60 days at the maximum
AT YOUR DOORSTEP
Whether its your office or home, Coffee shop or Mall, we will reach out at your convenient time for your Visa Application.
NO FORM FILLING
Just give us a call and we will complete your form on the call at your ease, thereafter you just need to verify the contents on our E mail.
FAST TRACK SERVICE
If you are late and require your Visa within 24-48 hours, we are there to help you.