Applying for Nepal Visa Singapore? Are you worried on document preparation for Nepal Visa application Singapore , looking for the best Nepal Visa Agent Singapore?
We at IVC SERVICES take immense care to process your Nepal visa Singapore application and getting Nepal Visa in a quick manner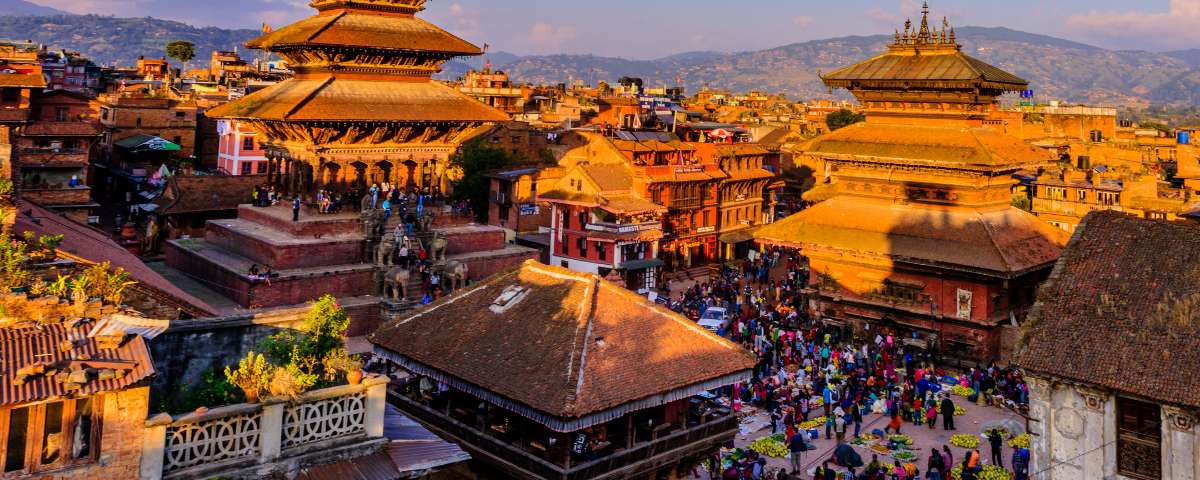 IVC has successfully processed 20,000+ Nepal Visa applications and have the highest visa approval percentage
We are open Monday to Friday (10.00 A.M to 6.00 P.M)
Documents Required:
Origial Passport
Singapore IC Copy
Flight and Hotel Booking
Photograph in White Background
Call us or mail us if you would like to send your documents on mail without visiting our centre.
Nepal Visa
Tourist Visa for Nepal from Singapore
Foreign nationals travelling to Nepal except Indian passport holders are required to apply for visa to enter the country which includes children. There is no separate visa category for Nepal visa as tourist or business. Applicants who intend to travel for business meetings in Nepal can still apply for Tourist Visa for Nepal.
IVC Services assist in getting Nepal Visa for Singaporean and Foreign Nationals who are resident in Singapore.
Requirements for Nepal Tourist Visa Application
To apply for Tourist Visa for Nepal from Singapore the below documents are required
Original Passport
Nepal visa application form
One photograph
Copy of NRIC / EP /S Pass/Work Permit front and back
The detailed information of all above four requirements are given below
Validity of Visa and Stay Duration in Nepal
Nepal visa which is issued in Singapore is valid for 6 months from the date of issue. Applicant need to enter Nepal within the visa period which is granted for 6 months. The period of stay in Nepal has to be chosen by the applicant while apply for the Nepal visa in Singapore. Stay period are given 15 days, 30 days or 90 days from the date of enter in Nepal. The charges for each duration are different.
In case if the applicant does not use the visa within the 6 months period, the visa stands expired. Applicant need to apply for new visa if the travel date is beyond the visa expiry date.
Nepal Visa Processing Time
Applicants may note that Nepal Visa Processing time in Singapore is 5 to 6 working days. It may be noted that there is no express service for Nepal visa processing. Hence applicant may apply for Nepal Visa in advance as the visa period is generally granted for 6 months from the date if issue
Detailed Information on Nepal Visa Requirements
Passport
As Nepal Visa will be stamped on the passport original Passport should be submitted for the processing of the Nepal Visa application.Passport should have at least two blank pages one for visa stamping and one for stamping of entry/exit stamps in passport. Passport should be valid for at least 9 months to apply for Nepal Visa in Singapore. If passport validity is less than 9 months it is better to renew the passport before acquiring Nepal Visa.
IC Copy
Singaporean should present the copy of the NRIC and and Singaporean Permanent Resident should provide NRIC and re-entry permit copy along with the Nepal visa application.
Long Term Pass Holders, Employment Pass Holders, Dependent Pass Holders, S Pass Holders, Work Permit Holders, Student Pass Holders, Personalized Employment Pass Holders, Training Employment Pass applying for Nepal Visa in Singapore should attach a copy of the pass along with your Nepal Visa Application.
It is to be noted that the pass validity should be at least three months valid at the time of submission of Nepal Visa.
Photograph
To apply for Nepal Visa one photograph is required. The photograph should be of white background. The photograph size required for the Nepal Visa Application is 35 mm X 45 mm. The photograph should be latest, front facing with most exposure is on the face. Long distanced photographs, photographs of dull and blurred visibility are not accepted.
For More Inquiries on Nepal Visa
All applicant who intend to apply for Nepal visa in Singapore can contact IVC Services Visa Team for any queries related to your Nepal Visa application
Visit Us - IVC Services, Unit 03-44, Sim Lim Tower, 10 Jalan Besar, Singapore 20 87 87
Call Us - +65 8595 9508 / +65 6904 8508
Email Us - info@ivc-services.com / ivcservices.com@gmail.com
Chat on Whatsapp - +65 8595 9508