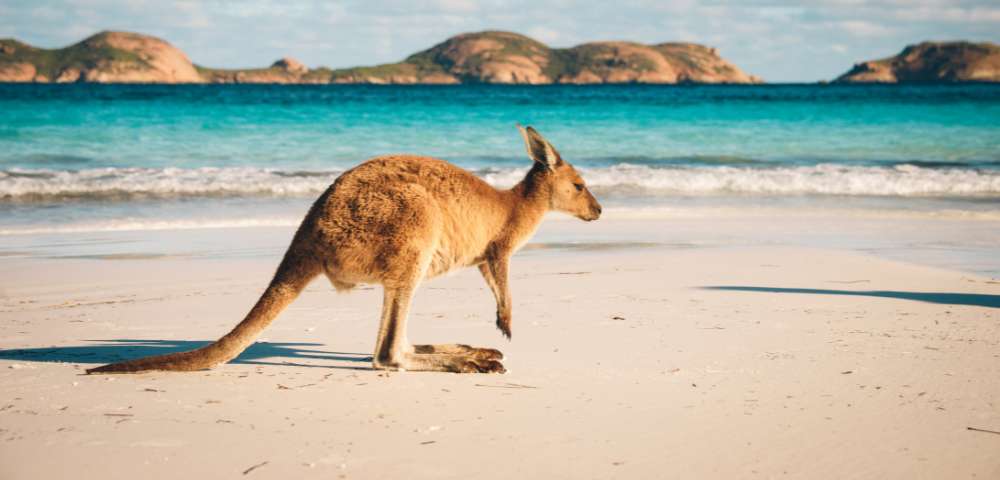 Category: Amazing Australia | Australia Visa | Posted On: 18 Mar 2020
AUSTRALIA VISA SINGAPORE
All applicants who intend to visit Australia must have a valid Australia Visa except New Zealand Citizens. Certain Nationalities are eligible for an electronic Australian Visa Singapore and rest all nationalities should apply for their regular Australian visa.
There are many types of visas for Australia like tourist stream – applied in Australia, tourist stream – applied outside Australia, Sponsored family stream Australian Visa, Business visitor stream, frequent traveller stream etc.
In this blog we will be having quick guidelines and steps to apply for an Australian Tourist Stream – Outside Australia. In other words, applying for an Australia Visa Singapore.
Who can apply for Australia visa Singapore?
All applicants except New Zealand Citizens should apply for an Australian Tourist Visa. Applicant whose sole purpose of travel to Australia is for visiting friends and relatives, tourism, sight-seeing, cruising can apply for a Tourist Visa for Australia.
However, it is to be noted that applicant cannot use a Tourist Visa for the purpose of business or employment.
How long is an Australian tourist visa Singapore valid for?
Australia Tourist Visa Singapore is a temporary visa. Applicants will be granted different duration with either single or multiple entries based on the duration of visa requested and based on the duration of visa approved by the Australian Immigration department.
Mostly the stay period of an Australian Tourist Visa allows a stay period of 3 months but it might be grant up to one year.
Validity period to use the Australian Tourist Visa is generally given between 3 months up to 12 months with single or multiple entry
How long does it take to get Australia visa Singapore?
The processing time for an Australian Tourist Visa in Singapore is between 25 to 30 working days. Hence applicant have to plan for their visa well in advance and should apply to avoid last minute hassles and delays.
In few cases applications might take a longer time to process subject to decision of Australia embassy Singapore.
How much does a visa to Australia cost?
The cost to apply for an Australia visa Singapore ranges between SGD 295 which includes visa fees, bio-metric fees and processing fees for a single-entry Tourist visa application. However, fees might change for a different category with different duration.
What are the documents required for Australia visa Singapore?
To apply for an Australian Tourist Visa in Singapore, applicant require below basic documents.
Original Passport - Current & All Previous Passports
One Photograph in white background
Employment Letter dated less than a month, pay slips – three months
Bank Statement - Last Six Months
Flight Booking to Australia
Hotel Booking to Australia
Proof of Financial Statements like CPF Statements, Fixed deposits, Bank Statements in Home Country, IRAS Statements for current year or previous year, credit card limits etc
Relationship proofs like marriage certificate, birth certificate
More documents might be required at a later stage
Is return ticket required for Australia visa Singapore?
Applicant does not require return ticket while applying for tourist visa for Australia from Singapore. However, if the ticket is already booked the copy of the ticket shall be provided along with the Tourist Visa application from Singapore.
Compulsory return ticket is required at the time of travel to Australia. Hence applicants are required to carry confirmed return ticket if they are travelling on Tourist visa to Australia
Is Australia tourist visa easy to get?
Applicant should always be aware that while applying for Australia Visa Singapore all documents should in order and applicant should show that they have a stable job with good salary and sufficient funds in Bank. Such cases show high chances of Visa Approval.
Australian embassy Singapore should be satisfied with the documents provided for the application and should be confident that applicant will not overstay in Australia once their visa is granted.
Is there any interview for Australia visa Singapore?
For most of the Nationalities Australian visa interview is not required when applied from Singapore. In very rare cases applicant might be called for an interview to the Embassy. Interviews are totally discretion of Australian Embassy